Universal Orlando has announced the final details for this year's Halloween Horror Nights 32. They have listed all the houses, zones, and shows that people can see at the event, which will take place on certain nights from September 1, 2023, to November 4, 2023.
This year, Halloween Horror Nights is celebrating its 32nd anniversary with a record-breaking 48 nights of terrifying experiences that can only be had at Halloween Horror Nights. These experiences include a circus that has gone crazy, the long-awaited return of Halloween Horror Nights legend Dr. Oddfellow, and a dark, resurrected story that delves into the haunting history of Universal attractions from the past. In the middle of the screams, guests can see a live show that is both scary and funny, shop at the brand-new Tribute Store, and take a break from the horror with scary-good food and drinks, among other things.
HOUSES
In addition to the previously announced houses of Stranger Things and The Last of Us, this year's event will feature:
The Exorcist: Believer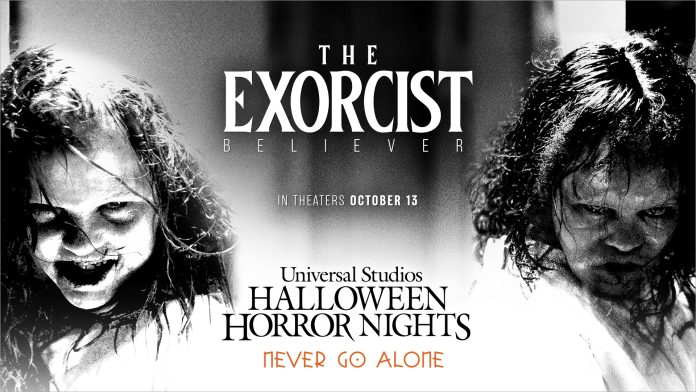 "The Exorcist: Believer" haunted house is based on Universal Pictures' new scary horror movie from Blumhouse and Morgan Creek Entertainment, which comes out in theaters on Friday, October 13. It will take visitors to a busy street market in Haiti, where the innocent purchase of a strange folk doll with three eyes leads to the opening of a demonic portal, the awakening of evil spirits, and the disappearance of two 12-year-old girls in the U.S. After three days, the girls are found, but they have no idea what happened to them. When the girls start acting strangely, it becomes clear that only an exorcism can save them. Everyone who comes into contact with them, even guests who don't know what's going on, is suddenly in danger of losing their souls.
Yeti: Campground Kills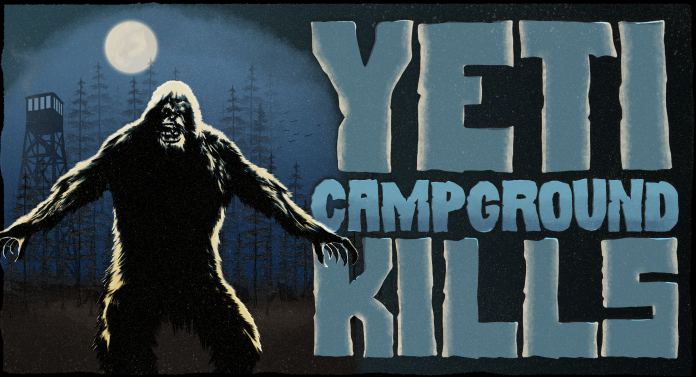 In a 1950s campground, a group of tall, scary yetis are running wild and killing anyone who gets in their way, including campers, park rangers, and anyone else. In "YETI: Campground Kills," campers have to run through cabins, a bait shack, and even the outhouse to get to the ranger tower before it's too late.
Chucky: Ultimate Kill Count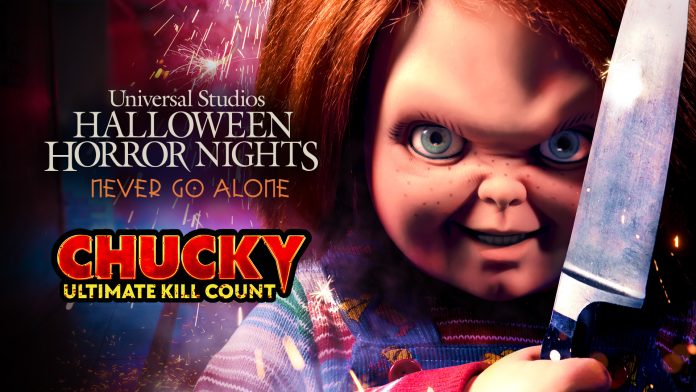 Universal has finally given more information about the murderous doll's haunted house, which was announced at the end of last year's event.
"Chucky: Ultimate Kill Count" makes this killer doll the star of his own haunted house for the first time. It is based on hit USA and SYFY shows and cult classic movies. Chucky is a true sadist and murderer, and he has endured the suffering of his peers' lack of respect. So begins his plan to kill everyone who comes into his haunted house and turn it into a living slaughterhouse.
Dueling Dragons: Choose Thy Fate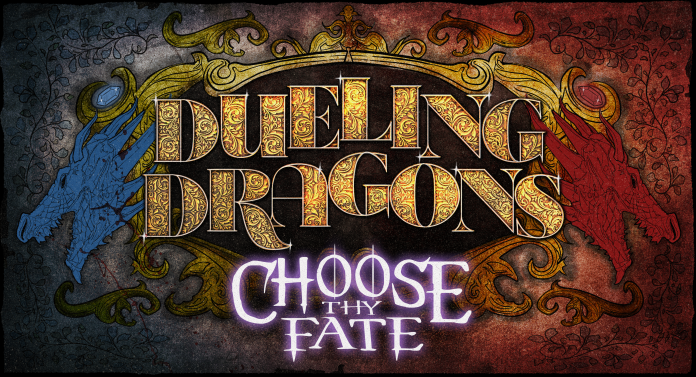 Merlyn, a very powerful wizard, has been turned into the Enchanted Oak, leaving a power void. When two powerful warlocks break into his castle to steal his book of spells, they are transformed into fire and ice dragons. Now, guests are in the middle of their fight and must pick a side and a winner. But be careful! In "Dueling Dragons: Choose Thy Fate," you never know who will win.
Universal Monsters: Unmasked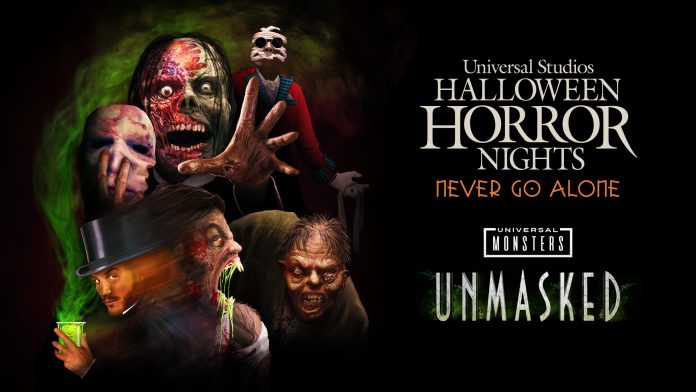 The dank Catacombs of Paris hide a much darker secret sixty feet below the busy streets. The all-new haunted house "Universal Monsters: Unmasked" takes guests down into the famous burial grounds, where every corner and crevice is filled with millions of bones and even more scary secrets. Deep in the Catacombs, Universal's most famous monsters, like The Phantom of the Opera, The Hunchback of Notre Dame, Dr. Jekyll and his crazy alter ego Mr. Hyde, and Dr. Jack Griffin, also known as The Invisible Man, wait for the Catacombs to open to the public so they can get revenge on guests. These desperate and dangerous monsters are angry at people who try to find their way through their underground labyrinth.
Dr. Oddfellow: Twisted Origins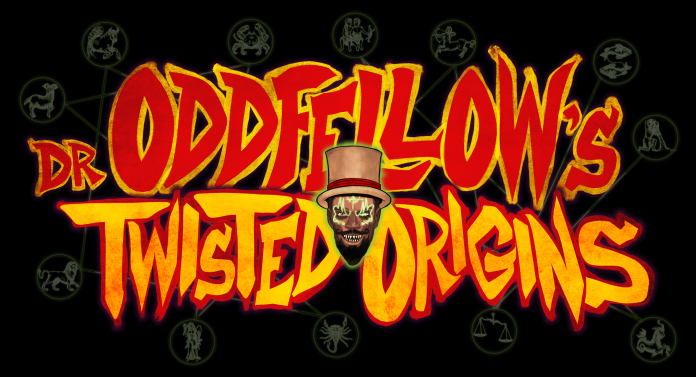 During the Dust Bowl of the 1930s, visitors won't be able to resist going into Dr. Oddfellow's dangerous menagerie of twisted oddities. There, they'll see horribly deformed animals and weird monsters. In "Dr. Oddfellow: Twisted Origins," it costs a lot of souls to join this creepy caravan because it gives the immortal Dr. Oddfellow power.
The Darkest Deal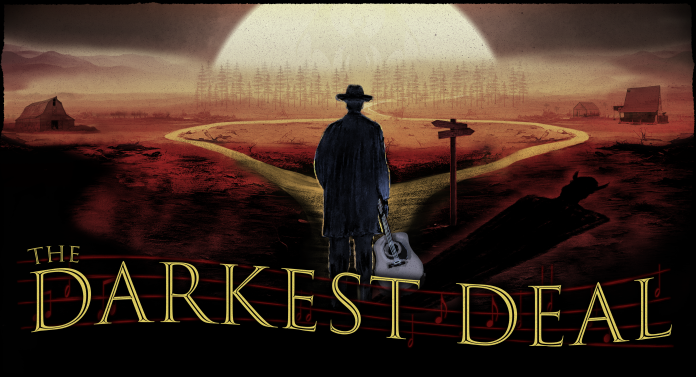 In the Mississippi Delta, a blues musician named Pinestraw Spruce meets a bad guy named The Collector at a crossroads and makes a deal with him: his soul for musical fame. Guests will see him play in front of a crowd for the first time before The Collector drags him to Hades with the other musicians who learned the hard way what fame costs in "The Darkest Deal."
Bloodmoon: Dark Offerings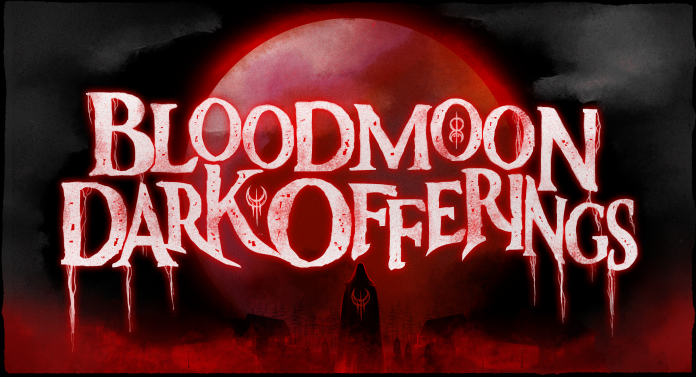 Villagers in Colonial America started to worship the moon all the time. When the blood moon rises at their fall festival, they see it as a sign that they need to find and kill anyone in their village who doesn't follow their religion. In "Bloodmoon: Dark Offerings," guests will have to try not to become part of the sacrifice as they collect body parts to make a grisly offering.
SCARE ZONES
This year's event will feature five scare zones as well as some additional experiences.
Shipyard 32: Horrors Unhinged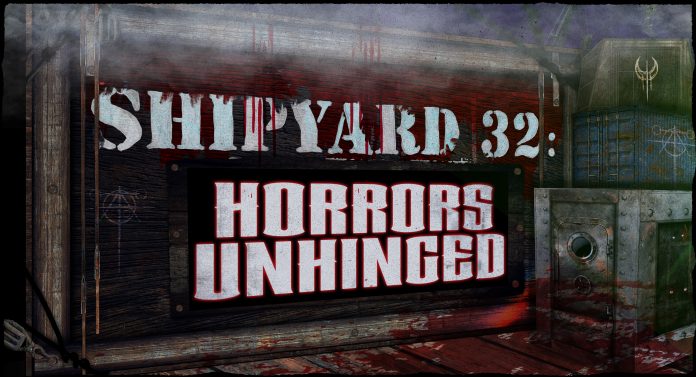 Enter a shipping yard in 1940s San Francisco that is full of strange boxes and cages with Dr. Oddfellow's symbol on them. Be careful, his strange things from nightmares have now gotten away and are spreading fear and chaos.
Jungle of Doom- Expedition: Horror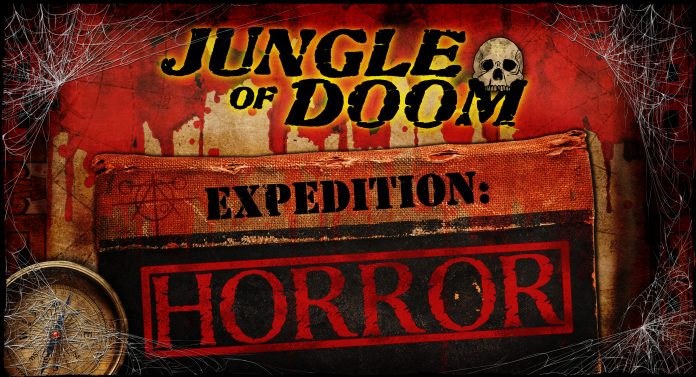 In the 1920s, Dr. Oddfellow went into the deepest parts of the jungle to do horrible experiments on nature. Now, his monsters are running around and looking for food.
Dark Zodiac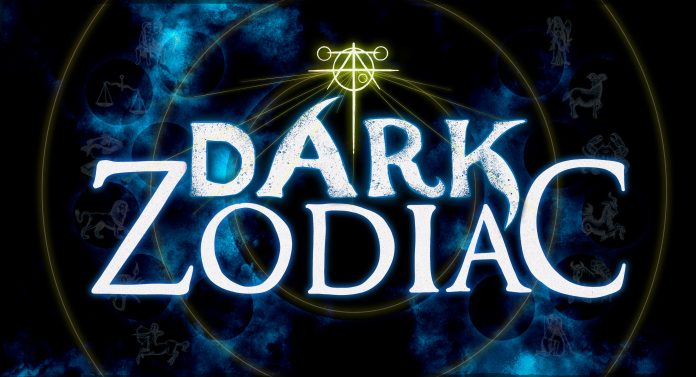 Dr. Oddfellow has gone into a dark dimension to use the power of the Zodiac and live forever. He changes the signs into evil beings that tell people they are going to die. As his star goes up, yours goes down.
Vamp 69: Summer of Blood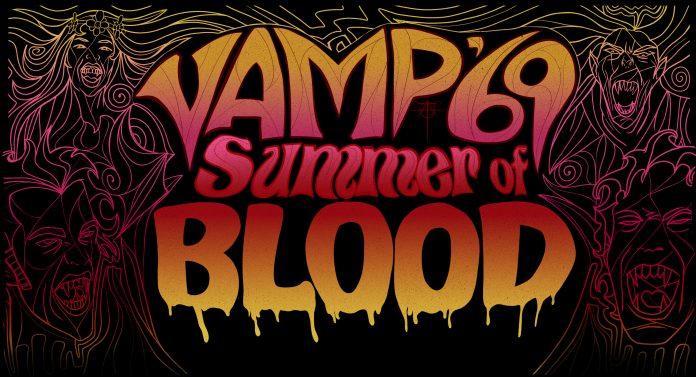 At a 60's music festival in a small town in New York, people will jam with other concertgoers to popular bands until Dr. Oddfellow lets loose a bunch of vicious vampires who are hungry for blood.
Dr. Oddfellow's Collection of Horror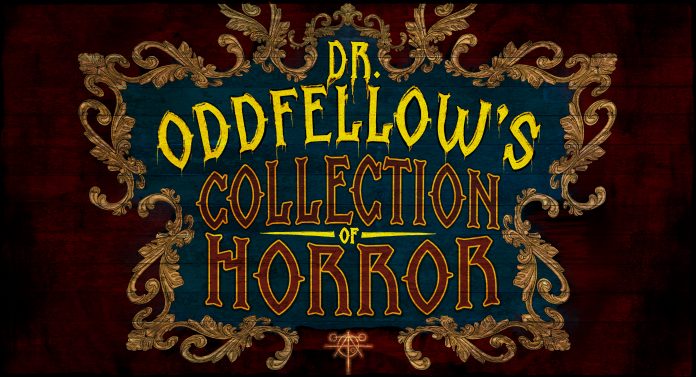 Dr. Oddfellow will try to get people to come to Halloween Horror Nights by telling them they will live forever. As he shows them all the terrible things that are going to happen, they will soon realize that they might not even make it through the night.
SHOWS
Nightmare Fuel: Revenge Dream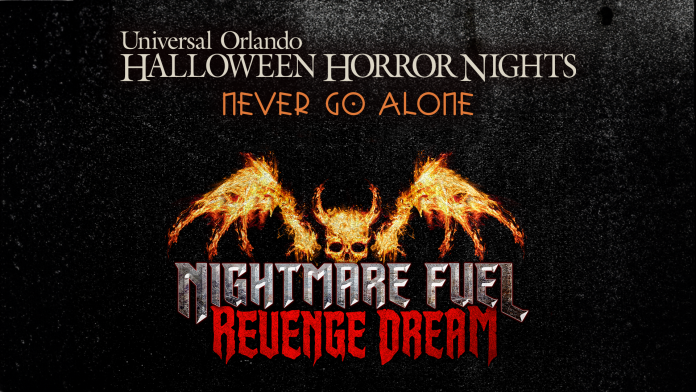 The show that made people dream of the worst things is back on. Nightmares get out of hand as pyrotechnicians and aerialists light up the crowd to the beat of metal and electronic music.
NEW SPINE-CHILLING EXPERIENCES AND KILLER FOOD
In an all-new Tribute Store, guests can buy the latest Halloween Horror Nights merchandise and treats. They can also enter a mysterious NYC Comic Book Shop and step into the pages of an original, scary horror comic book to experience the "Tribute to Terror."
People can have a drink at the Red Coconut Club, which will soon become the Dead Coconut Club with a new menu and theme.
When guests want to eat, they can choose from a monstrous menu of all-new food and drinks, like Bloody Campground Poutine, El Pastor Torta, and Sour Apple Pie Funnel Fries, as well as fan favorites like Pizza Fries.
This year, Peacock's Halloween Horror Bar will be open for the first time. It will have themed drinks, photo ops, and more.
Taste of Terror will give guests an exclusive look at some of the "killer" food and drinks that will be at Halloween Horror Nights on certain nights from August 10 to August 26. This is for people who can't wait until the event starts to try them.
EXCLUSIVE HALLOWEEN EXPERIENCES AT UNIVERSAL ORLANDO'S HOTELS
Hotel guests at Universal Orlando can stay close to the fear and get special perks like Early Park Admission to the theme parks during the day and priority entry to Halloween Horror Nights at night, as well as free transportation to the theme parks and Universal CityWalk.
There are vacation packages that include admission to the event for one night, a stay at a Universal hotel, and admission to all three of Universal Orlando's exciting theme parks. And for the first time ever, the fog has spread to all eight of Universal Orlando's hotels. This year's event has inspired special activities and experiences for hotel guests, such as the "Chucky's Twisted Playground" photo illusion experience at Universal's Cabana Bay Beach Resort, which is based on the USA and SYFY series, and the "Universal Monsters Gallery of Legends" photo opportunities in all other hotel lobbies, among other things.
Starting on Friday, September 1, 2023, Halloween Horror Nights 32 will run at Universal Studios Florida for a record-breaking 48 nights.
Guests can visit our official Universal discount tickets page to purchase tickets or explore vacation packages.
Guests with a death wish for Universal Hollywood's Halloween Horror Nights can purchase their death certificates at the included link.
Stay tuned to Epic Universal Blog for all the latest news on Universal Parks and Resorts.