While everyone can enjoy theme parks as a family-friendly setting, some people believe that the parks could do more to accommodate its plus-sized visitors.
When visiting a theme park, many visitors like experiencing the rush of their favorite roller coaster or the excitement of their favorite ride, especially with so many new attractions opening across America and so many exciting new experiences awaiting them. Unfortunately, many theme parks disappoint their larger visitors by restricting access to rides, denying them the enjoyment, and perhaps leaving them feeling embarrassed.
Universal Orlando Resort has made efforts to remedy this by surrounding test seats for numerous attractions with shrubbery, providing plus-sized Guests with a safer, more comfortable atmosphere while discouraging Guests from using them as just a seat. But, according to Jason Vaughn of @fattestedtravel, Universal Orlando Resort and all theme parks could do more to better accommodate their plus-sized Visitors.
Jason just posted a video congratulating Universal Orlando Resort and appreciating its efforts. He did, however, mention that enclosing the test seats with shrubbery would not be the best option for accommodating visitors.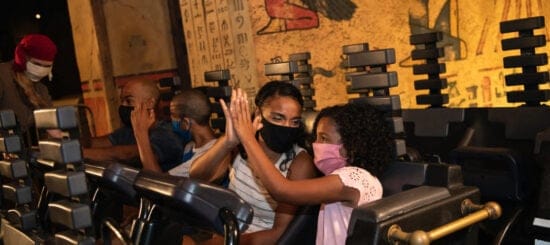 Many Guests, particularly those visiting the Parks for the first time, are unaware of the test seats at Universal and Disney Parks, according to Vaughn. "For those of us who are plus size and frequent theme parks, our basic thought is, let me go check out the test seat." Casual folks may not even realize it's a thing since they're used to thinking, 'well, everybody fits, I'm sure,'" he noted.
Jason also mentioned that signs informing Guests about the test seats are ineffective because many people ignore most signs at theme parks, and that asking a Team Member would be equally ineffective because some Guests may be embarrassed to ask or may not consider the possibility of using a test seat without physically seeing it. "In my experience, I worry about the casual visitor to a theme park," he continued.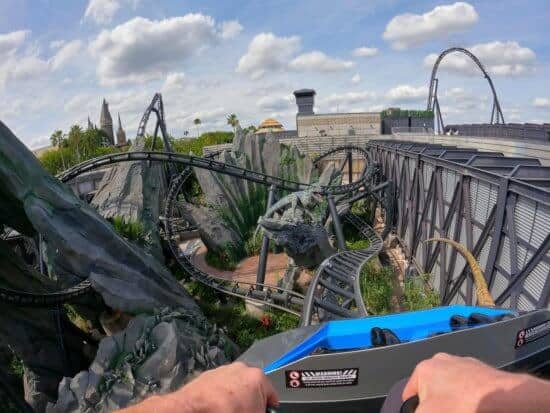 However, Jason took a moment to mention a couple of actions that theme parks could implement to better accommodate plus-sized Guests. His first suggestion, while a little far-fetched in terms of infrastructure implications, was to set up a space near a Guest Relations area with test seats for every attraction in the Park, as well as some Team Members to assist Guests in the process.
However, as Vaughn suggested, a more viable approach to better informing Guests who may need to use a test seat before riding an attraction would be to include an icon in the Park's app to let Guests know which rides have test seats and where to find them. "It wouldn't solve a lot of problems because people don't think about it, but it would be a start."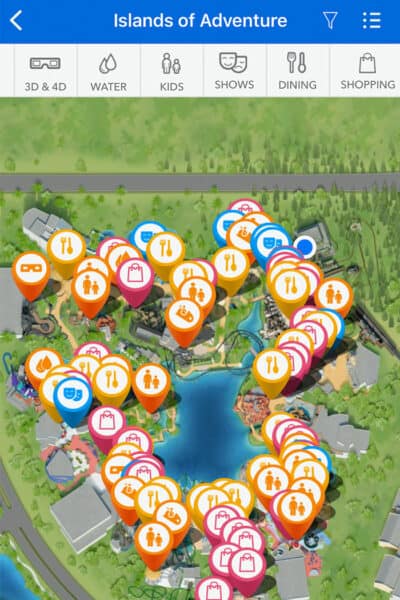 "Once again, Universal, thank you so much for what you're considering. These are my reservations about it. But keep trying and striving, and let's make everything better and more accessible for as many people as possible," Jason concluded in his video, which you can watch here.
More on theme park accessibility for larger guests
While theme parks are gradually becoming more accessible to Guests with special needs, some of their most recent rides have sparked a heated debate online.
Universal Studios Hollywood was chastised earlier this year for imposing size restrictions on its newest ride, Mario Kart: Bowser's Challenge, the only ride in Universal's SUPER NINTENDO WORLD expansion. Similarly, Walt Disney World Resort was heavily chastised following the opening of TRON Lightcycle / Run, which Jason campaigned to "fat test" in late 2022, because the seats are extremely narrow and the roller coaster only operates with a few larger vehicles for Guests with accessibility needs.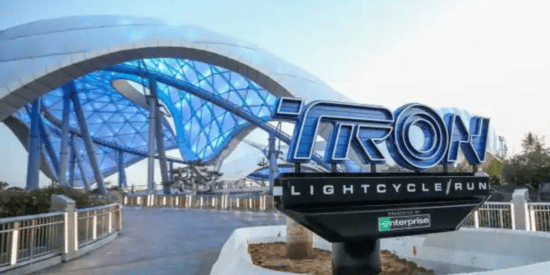 It has been reported that a mother who went on an extreme weight loss diet because she was "too big" for Disneyland rides, as well as the heartbreaking story of a Guest who was fat-shamed and humiliated at Cedar Point, a popular theme park in Sandusky, Ohio. Inside the Magic also shared the story of Heather O'Neill, who criticized theme parks by saying that "rides aren't built for fat people."
Do you think theme parks should be doing more to accommodate bigger Guests? Share your opinion with Peter the Pirate in the comments below!