The curse returns! After an almost 9-month closure, Revenge of the Mummy has begun technical rehearsals with the general public, better known as "Soft Opening".
For those unfamiliar, a "Soft Opening" is essentially a technical rehearsal of a new attraction or a final release candidate test for the ride. All the major components are operational but some tweaks, changes, and updates will occur prior to the grand opening.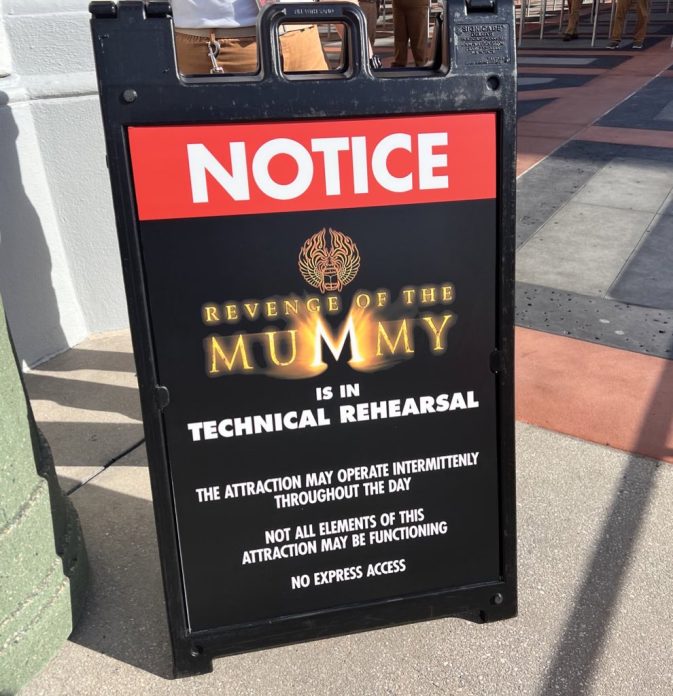 "Soft Openings" are never promised. There is no guarantee the ride will be open. The ride might only open for a period of time, all day, or not at all depending on any issues or changes.
There is no set schedule or guarantee it will be open until it's officially reopened, which Universal Orlando hasn't formally announced at this time; however, the attraction is expected to be a part of the Halloween Horror Nights 31 attraction lineup.
Based on the 1999 film remake, the indoor roller coaster opened at Universal Studios Florida in May 2004. The ride closed in January for an extensive refurbishment.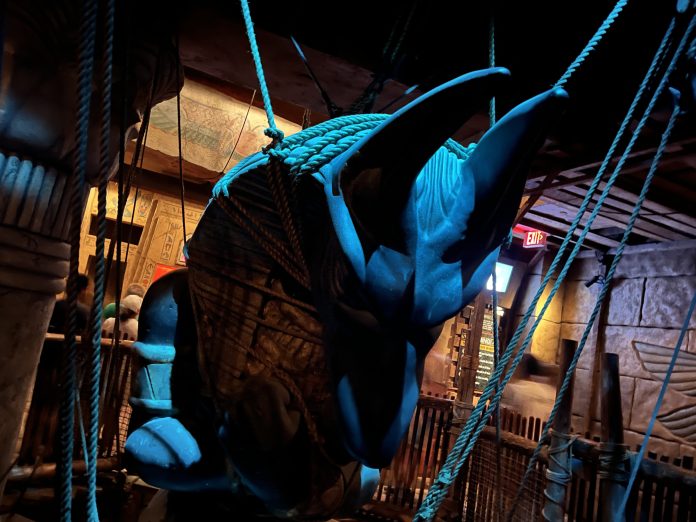 While no details were ever confirmed by Universal, it is believed the closure allowed for maintenance to the coaster track, operating system, special effects, and general TLC around the attraction. No major changes were made, and Brandan Fraser's iconic coffee ending remains.
As for our experience of the attraction's reopening, everything looks great. All the effects were working, the projections were crisp, and the track felt smooth. It's the same ride we've all come to know and love.
Stay tuned to Epic Universal Blog for all the latest news around Universal Parks & Resorts.