In Universal Studios Florida, The Brown Derby Hat Shop, which has been closed for several months, is getting a much-needed exterior refurbishment.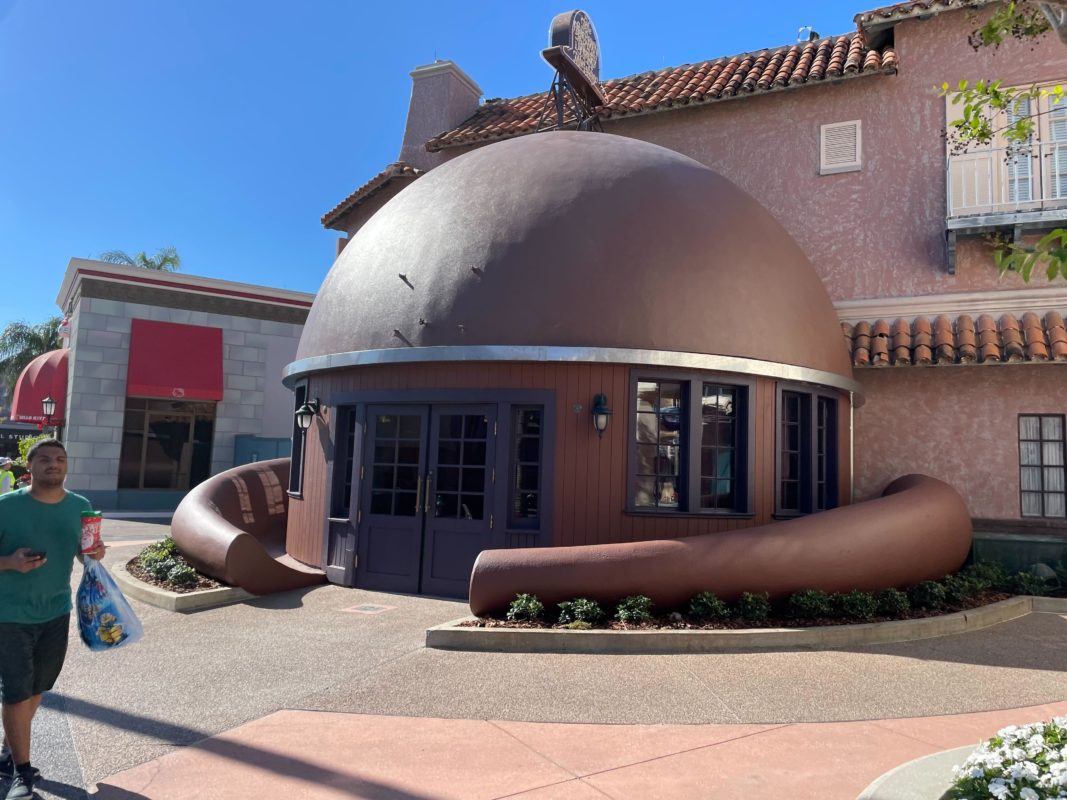 After Universal Orlando Resort first closed due to COVID-19, the Brown Derby Hat Shop remained closed until August 2021. But it closed again soon after and Universal has been using it for storage.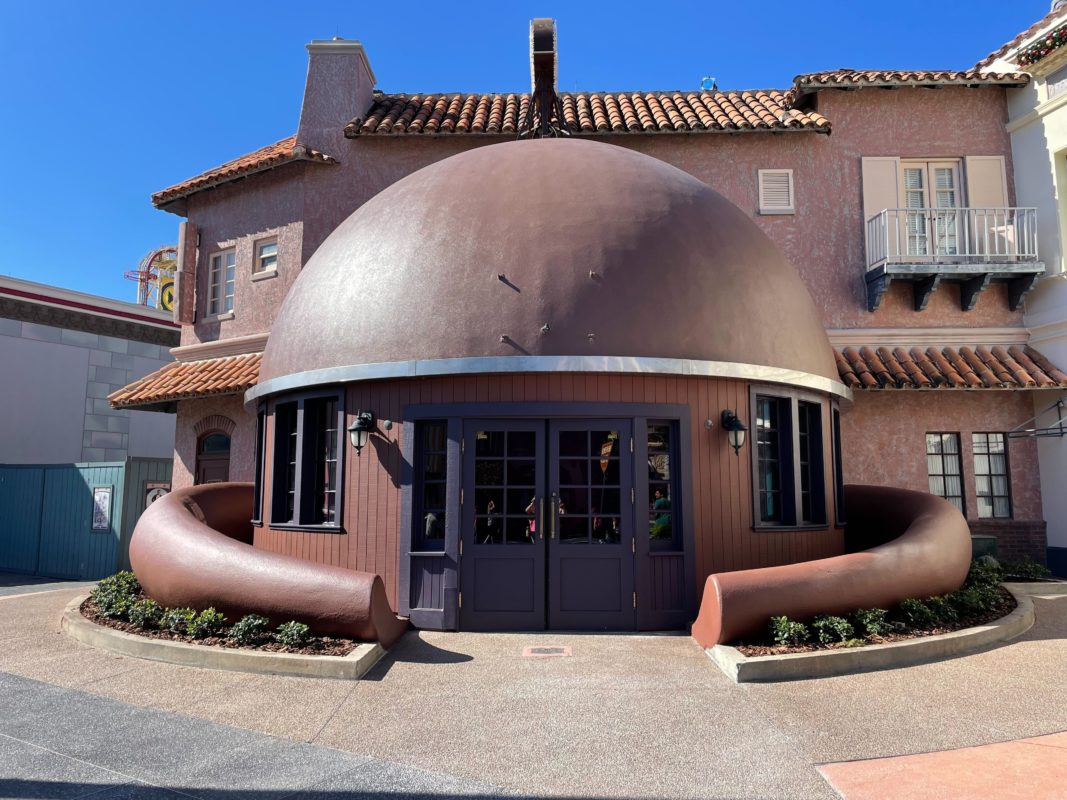 Construction walls went up around the store a few weeks ago. The awning and sign were taken down. Now construction walls are gone and it looks like the entire hat-shaped façade has been repainted.
It's looking much nicer, though the sign and awning have not been reinstalled and we don't know if it will reopen to guests. Curtains across the windows block the interior from view.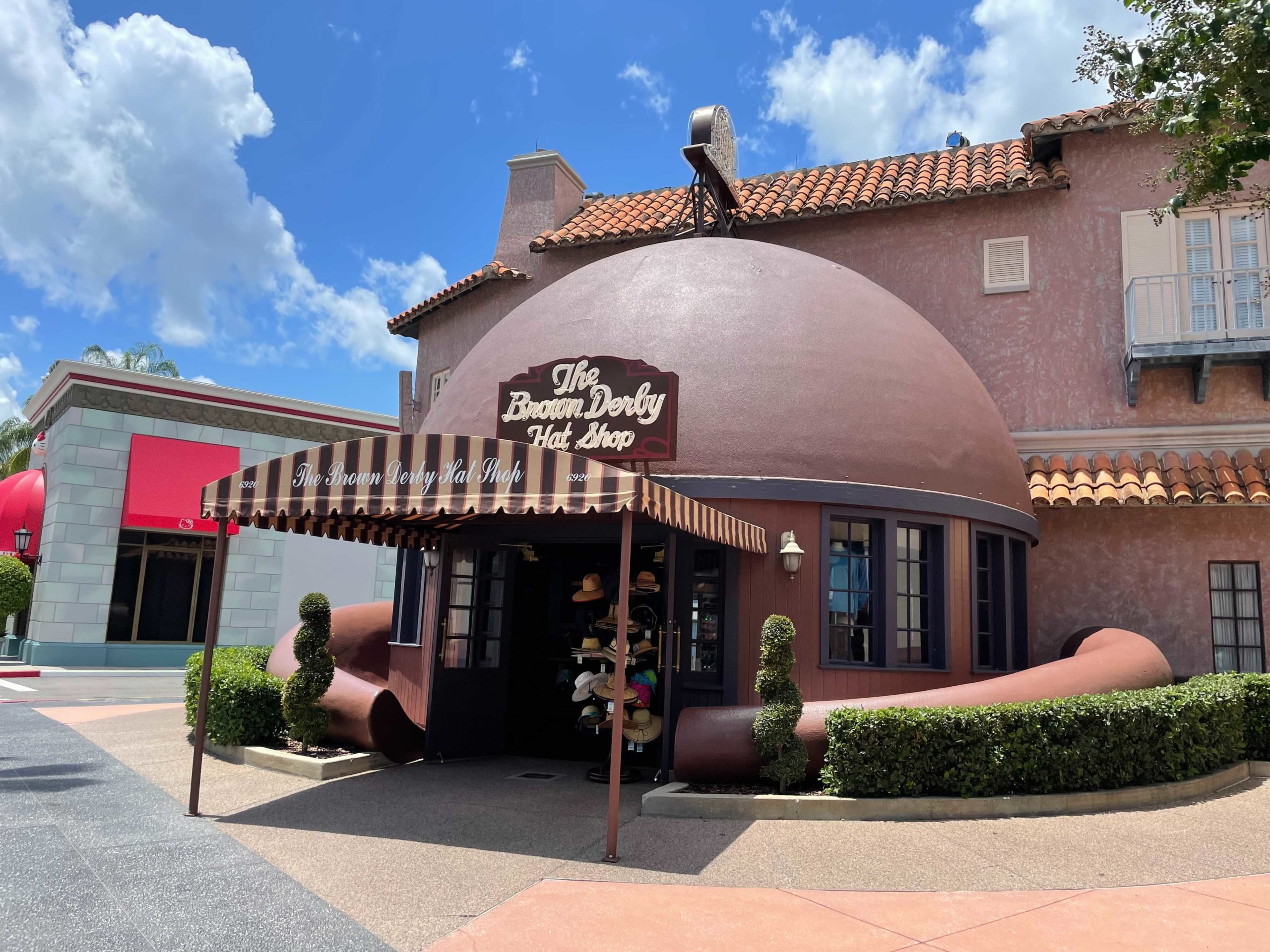 For comparison, here is what the outside of The Brown Derby Hat Shop looked like back in August 2021.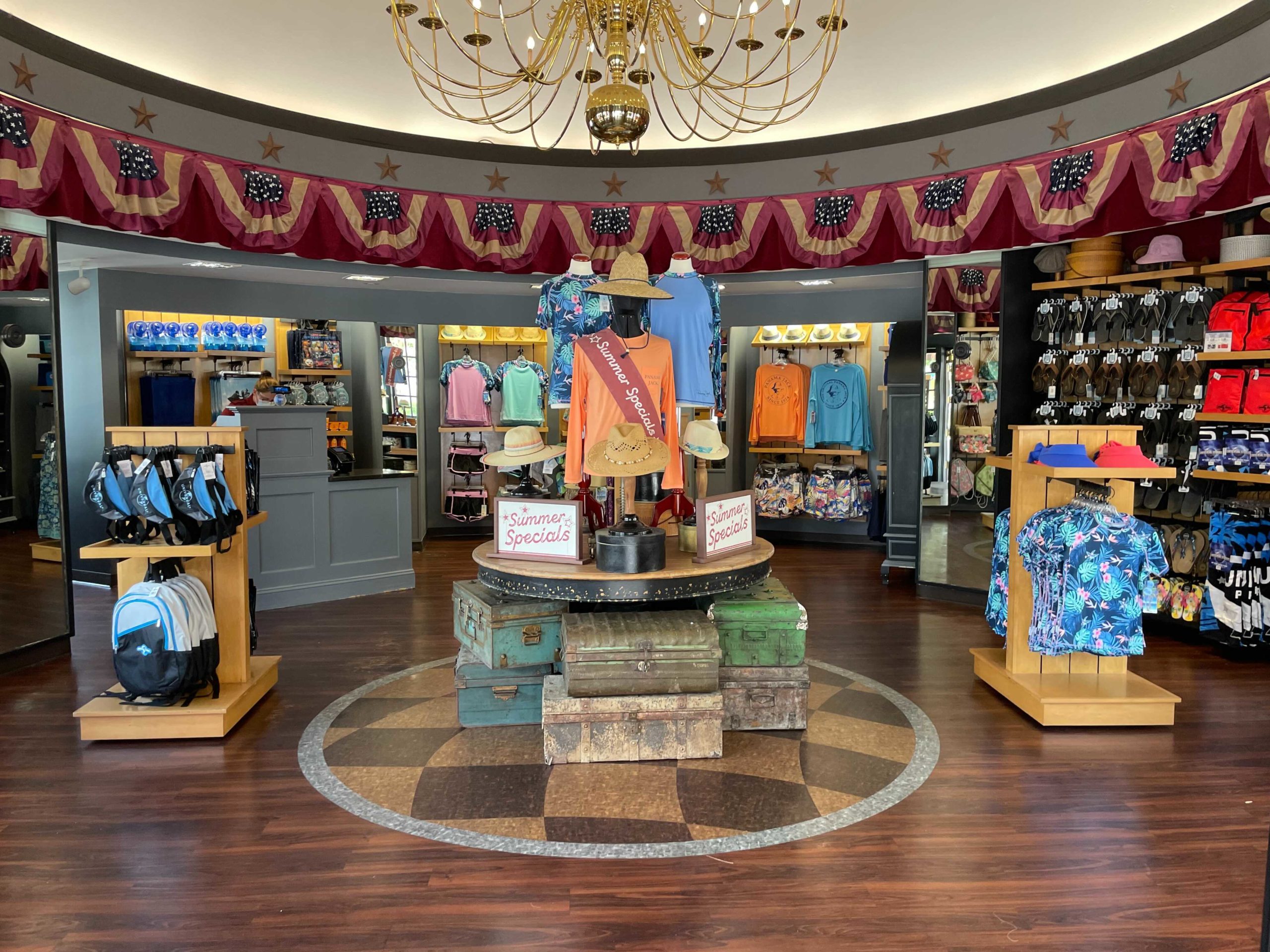 And here is what the interior looked like.
Are you hoping The Brown Derby Hat Shop reopens as a store? Let us know in the comments!
UPDATE: Here's a preview of what it looks like in the new Brown Derby Hat Shop: