Universal Orlando has opened the new Universal Studios Store, featuring merchandise of the popular films and characters featured at the resort – including The Simpsons, Marvel, Despicable Me, and more.
Billed as the "Premier Retail Experience", the new store replaces several retail locations, including Fossil and the Island Clothing Co. – which closed last January.
The store features a modern, clean look except for a small section dedicated to Harry Potter wands, which features an awesome painted ceiling featuring the constellations of all 4 Hogwarts houses.
Harry Potter merchandise undoubtedly takes up a good chunk of the store and gets its own large section. Guests can pick up familiar Potter merch items like robes and scarves, but new items are also available – including dinnerware and home goods.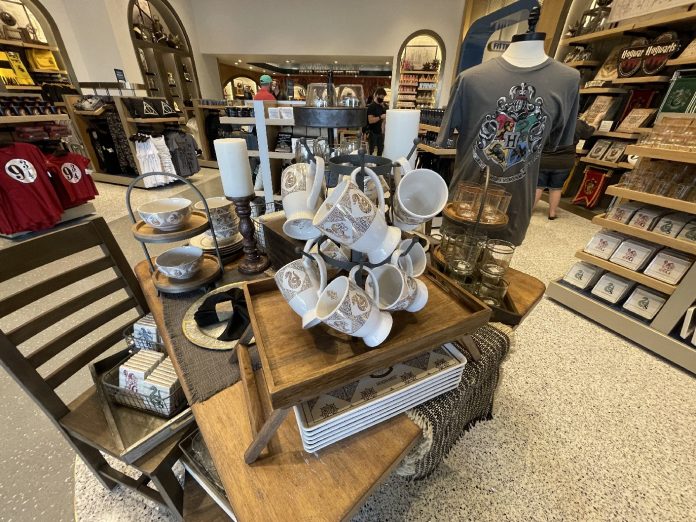 New Jurassic World VelociCoaster merchandise is also available and is featured throughout the store as Universal begins to market the attraction for its opening.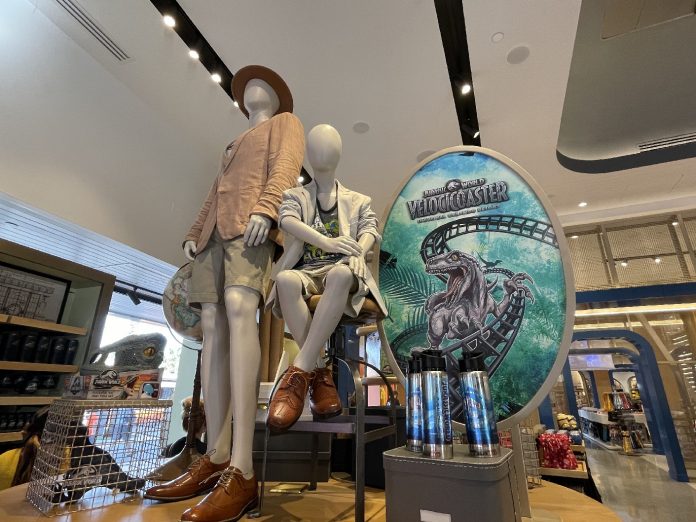 The new store feels a lot more spacious than its predecessor, which has now become the Universal Legacy Store.