To celebrate the release of Jurassic World: Dominion, a special edition Jurassic World Dominion Doughnut has been released at Voodoo Doughnut at CityWalk Hollywood and Orlando.
The doughnut ($3.75) is a yeast shell filled with blueberry filling, topped with vanilla frosting, and features an edible Jurassic World logo on top.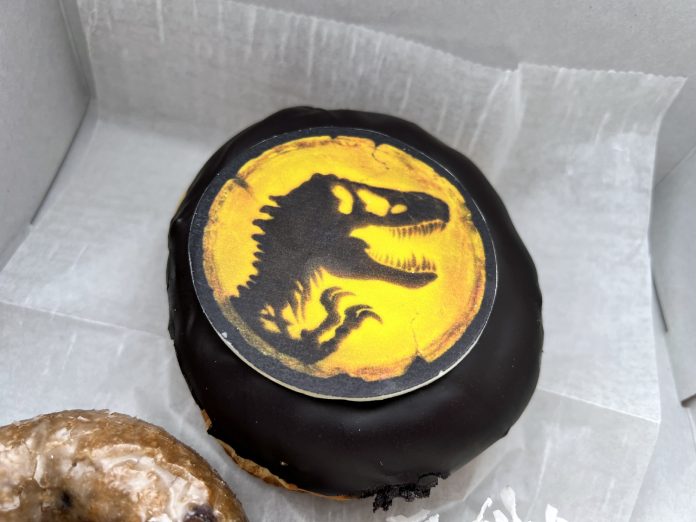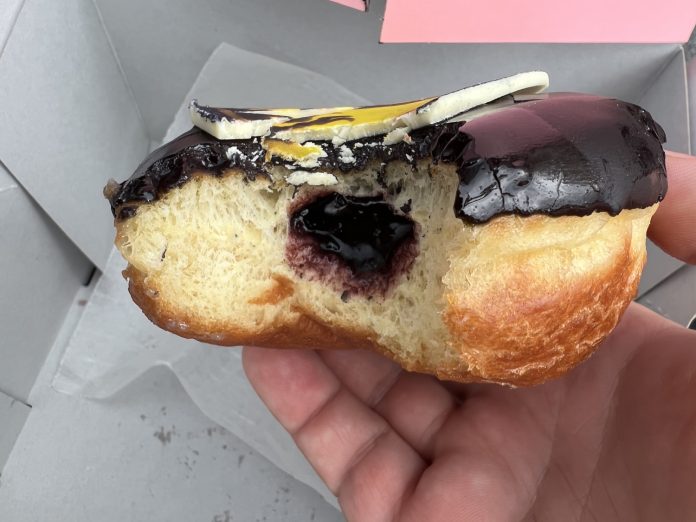 As far as our thoughts, it's a good doughnut (I mean, it is a doughnut after all). The blueberry wasn't overpowering, so non-fruit-filled doughnut fans who are timid to try it may want to give it a go. With that said, it doesn't come close to topping last summer's Jurassic Churro Donut.
The doughnut is available now through June 25, 2022.
Stay tuned to Epic Universal Blog for all the latest news and info around Universal Parks & Resorts.