It's the most awesomest celebration of the season! The holidays have kicked off here at the Universal Orlando Resort, and to make sure you don't miss out on anything, we've put together a full guide to help you make the most of your visit.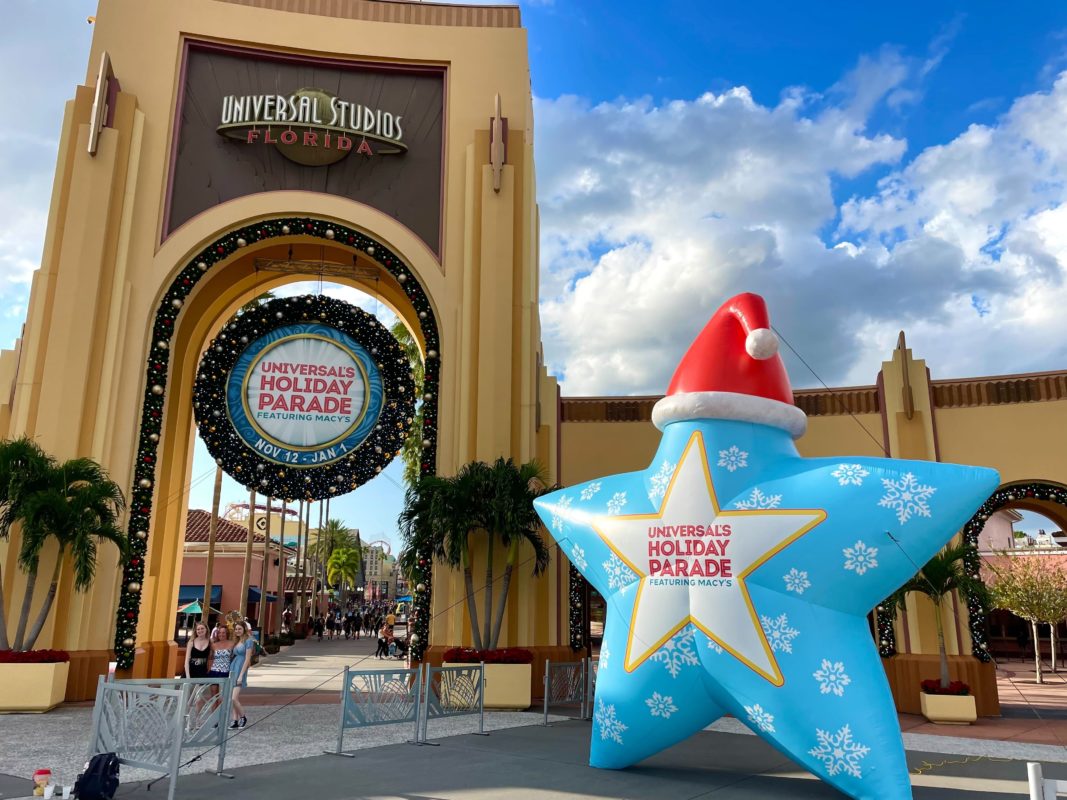 You can find seasonal activities all around the resort, and we're going to try to pack it all into one complete guide. There are fun things to see and do all around Universal Studios Florida, Islands of Adventure, and CityWalk.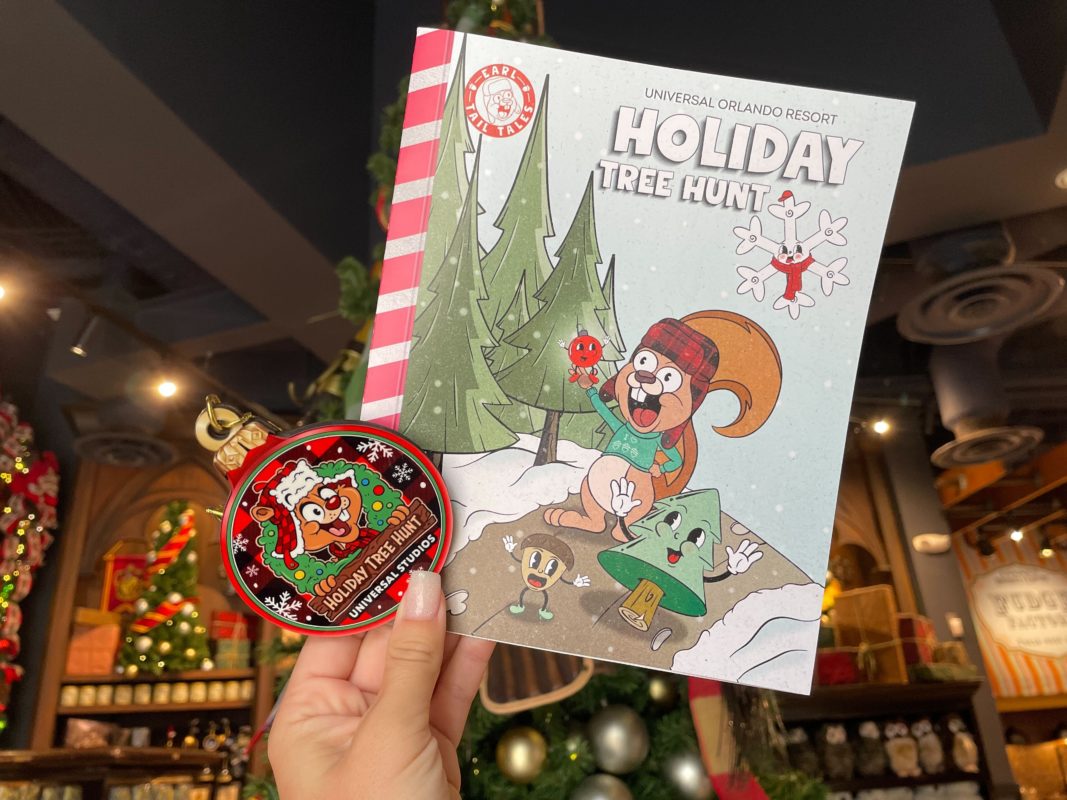 The Holiday Tree Hunt is back! For $12, get your scavenger hunt map and find all the golden Earl statues hidden in the trees. As a gift for participating in the tree hunt, the map can be used to redeem your very own Earl the Squirrel ornament. The hunt will take you around both parks and CityWalk, so be prepared to do some walking!
Merchandise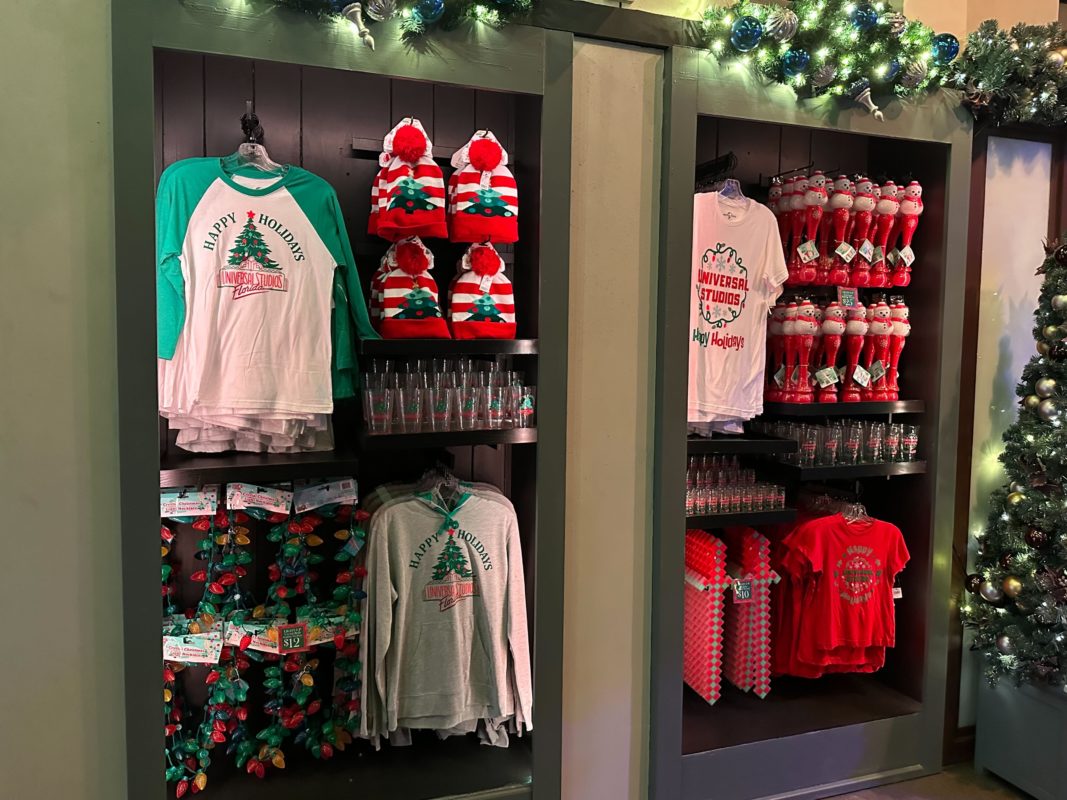 Holiday merchandise abounds across the resort, with items available at multiple locations in CityWalk, Universal Studios Florida, and Universal's Islands of Adventure. Both theme parks have stores dedicated to the holidays as well. Some merchandise has returned from last year alongside the added items listed below.
Refillable Cups
Popcorn Buckets
Mold-A-Rama Figures
Grinch Merchandise
Universal Studios Merchandise
Earl the Squirrel Merchandise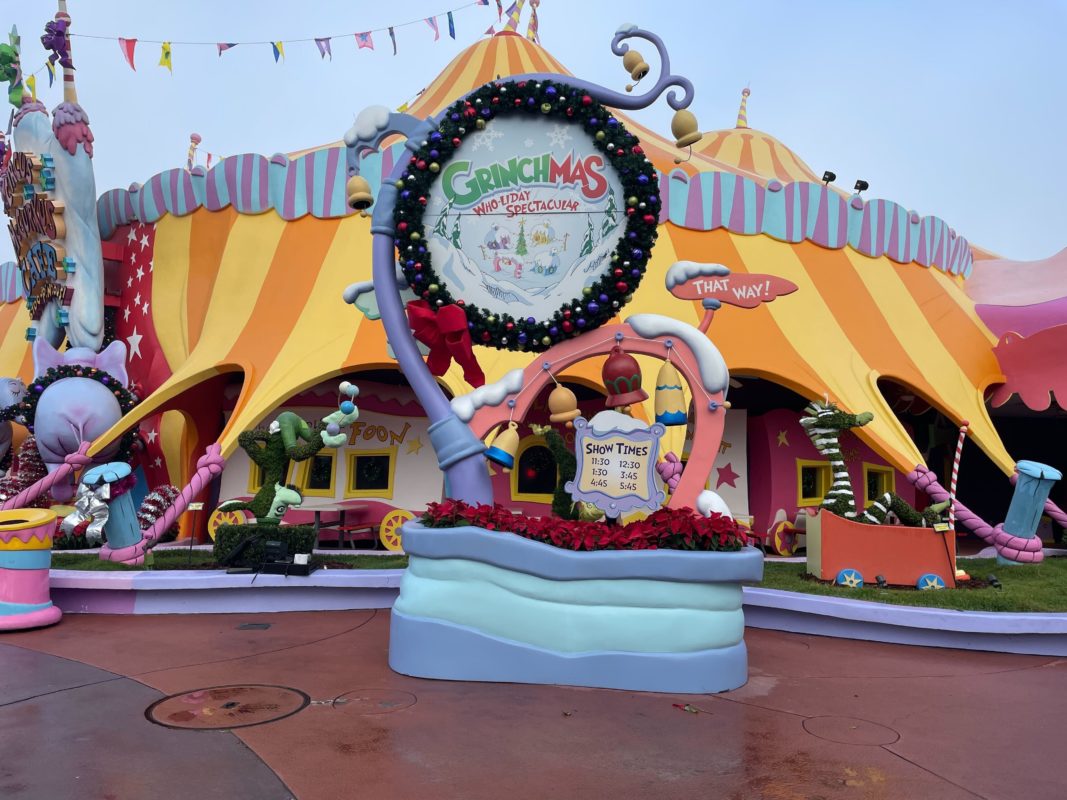 Seuss Landing is one of the best places to celebrate the holidays. The Grinchmas Who-liday Spectacular is a can't-miss show. This musical retelling of "How the Grinch Stole Christmas" is performed daily in Seuss Landing. The entrance is located between Circus McGurkus Cafe Stoo-Pendous and 1 Fish, 2 Fish, Red Fish, Blue Fish. Check the Universal Orlando app for show times and be sure to arrive 20 to 30 minutes prior to the show.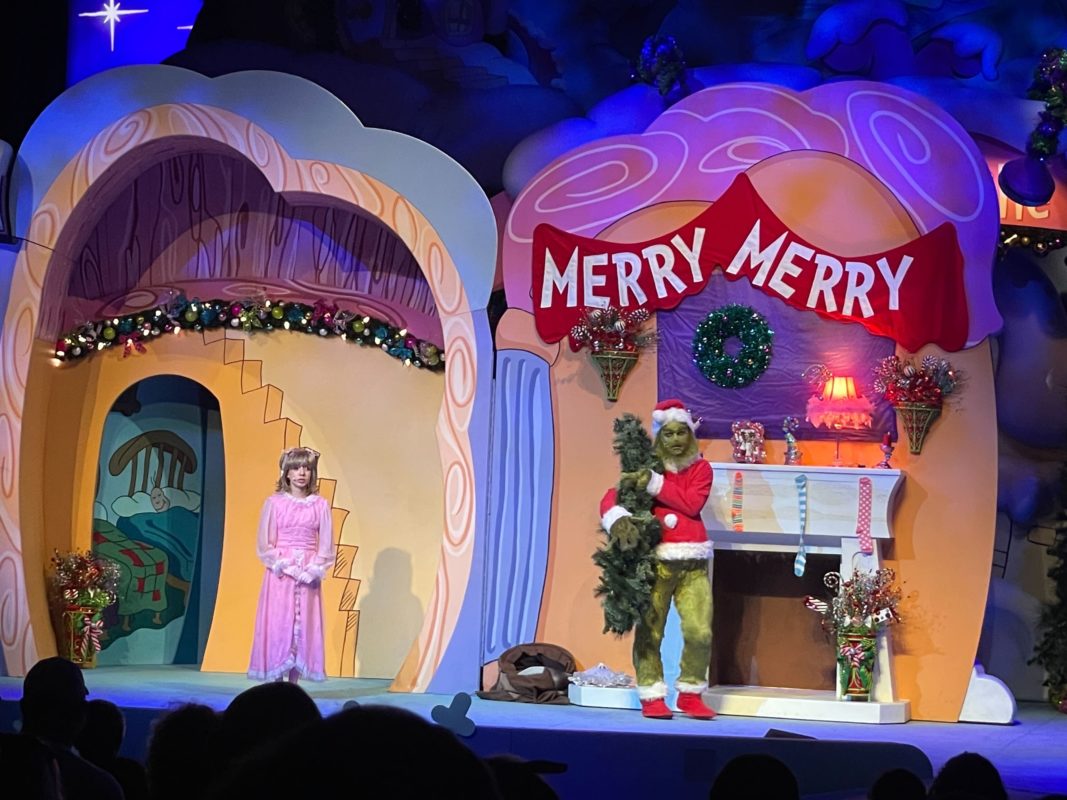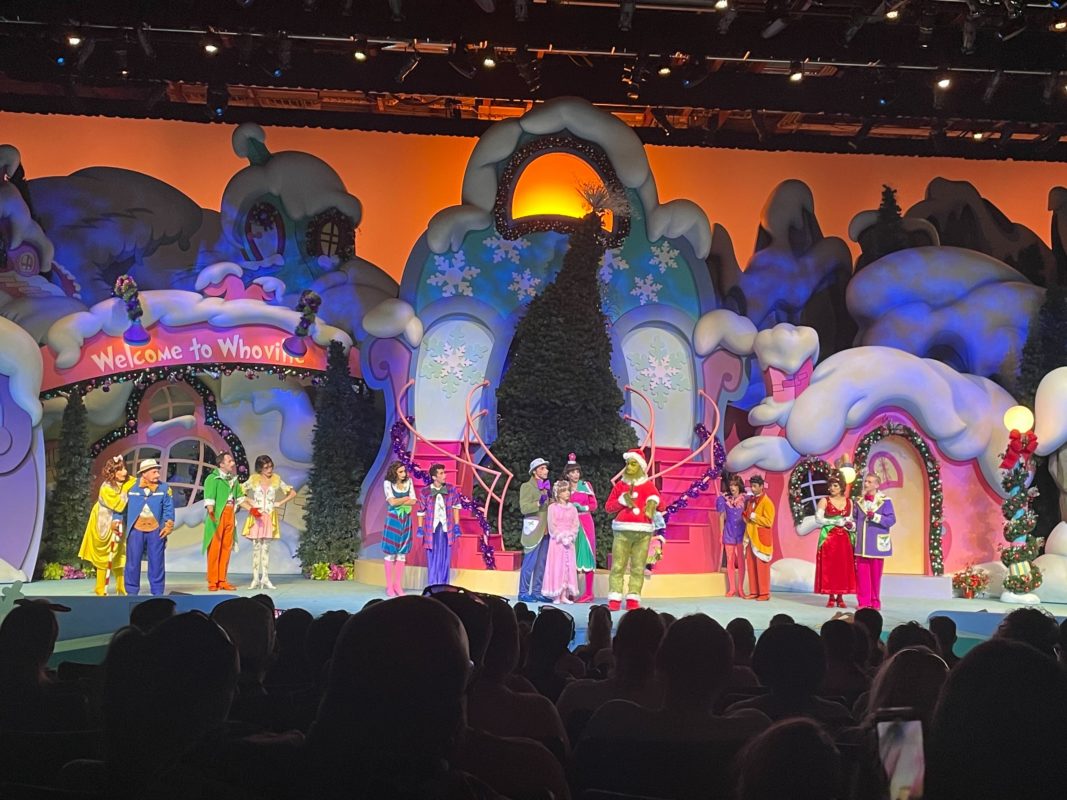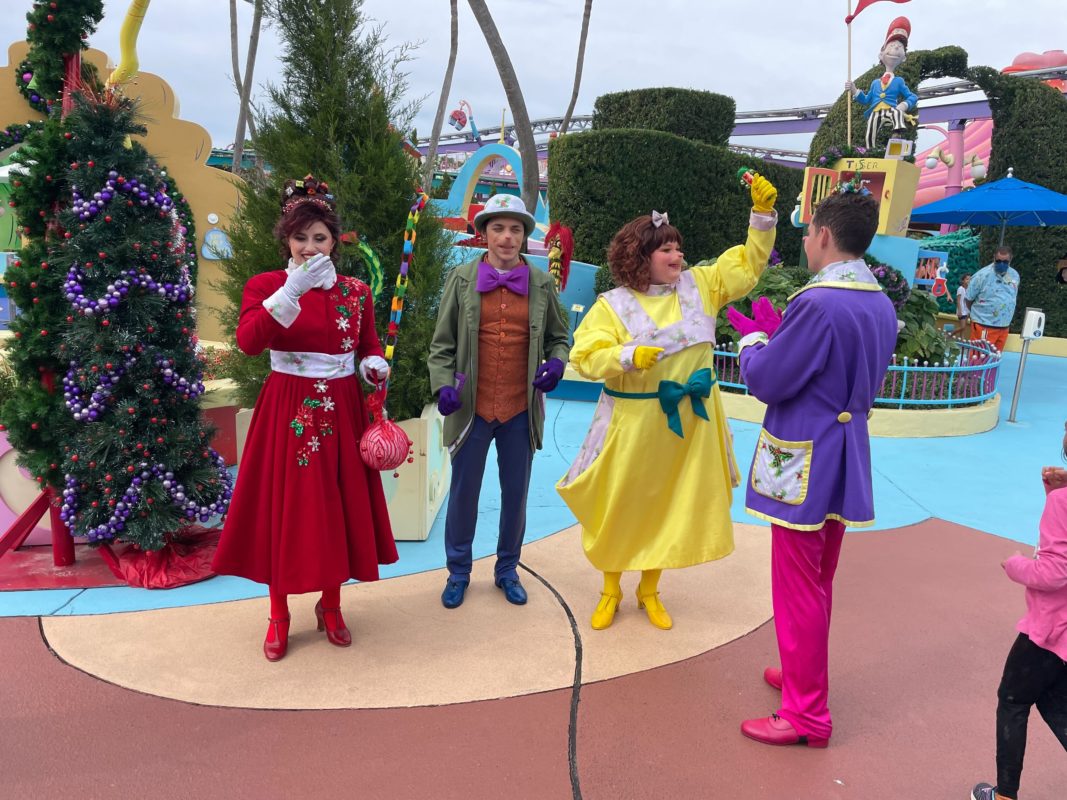 The Whos typically roam the land throughout the day, putting on small performances and even decorating guests with bows and wreaths. This holiday streetmosphere experience allows for great interactions and photo ops with the Whos in a more relaxed setting.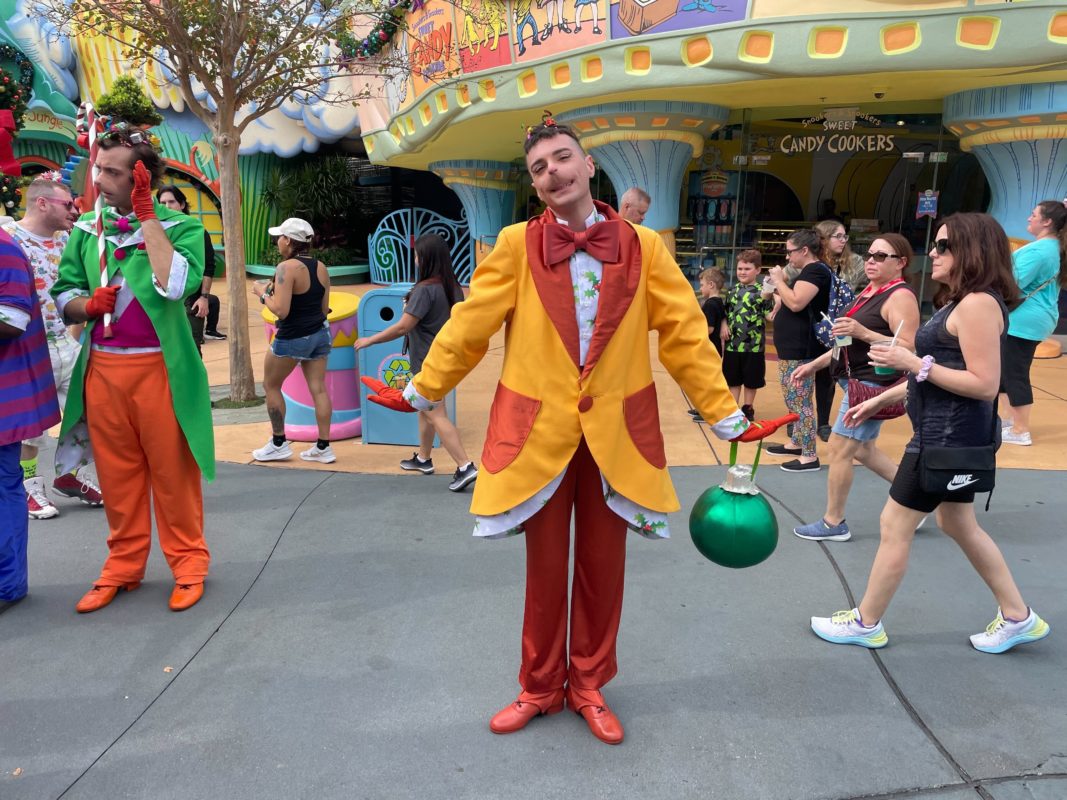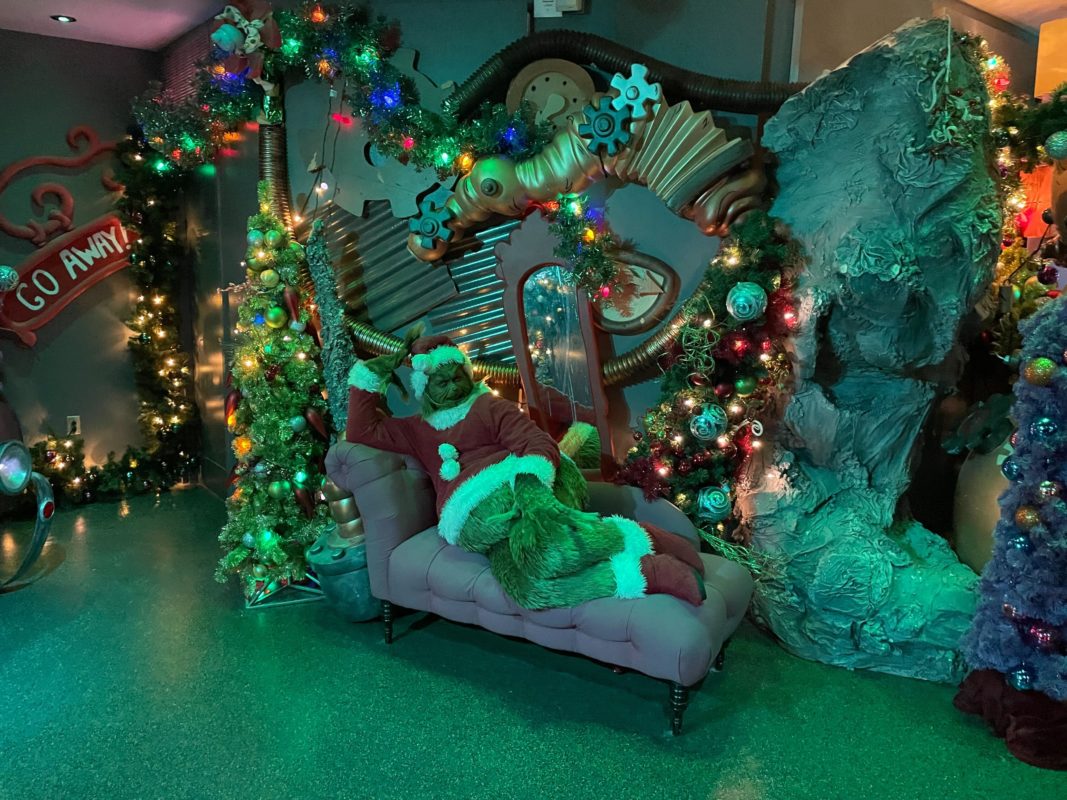 Meeting the Grinch is always the highlight of the holidays, so make sure this meet and greet is at the top of your list. The Grinch is meeting inside Honk Honkers this year, which is set up just like the Grinch's lair. The meet and greet requires a virtual line, so you'll want to scan the QR code at the entrance of Honk Honkers or use the Universal Orlando app to book a time. Be sure to get on the app before the park opens to start checking for available timeslots. We have had the most success by being on property and on the app around 8:30 to 8:45. Team Members suggest checking the app throughout the day for more times to release.
Add-on Experiences
Meeting the Grinch is one of the best parts of the holiday, and Universal offers two additional experiences so you can spend even more time with him.
There is a Grinch and Friends Character Breakfast available, as well as the Universal Holiday Tour. Tickets do sell out quickly. Stay tuned for our full reviews of both!
Food & Beverage
Hop on Pop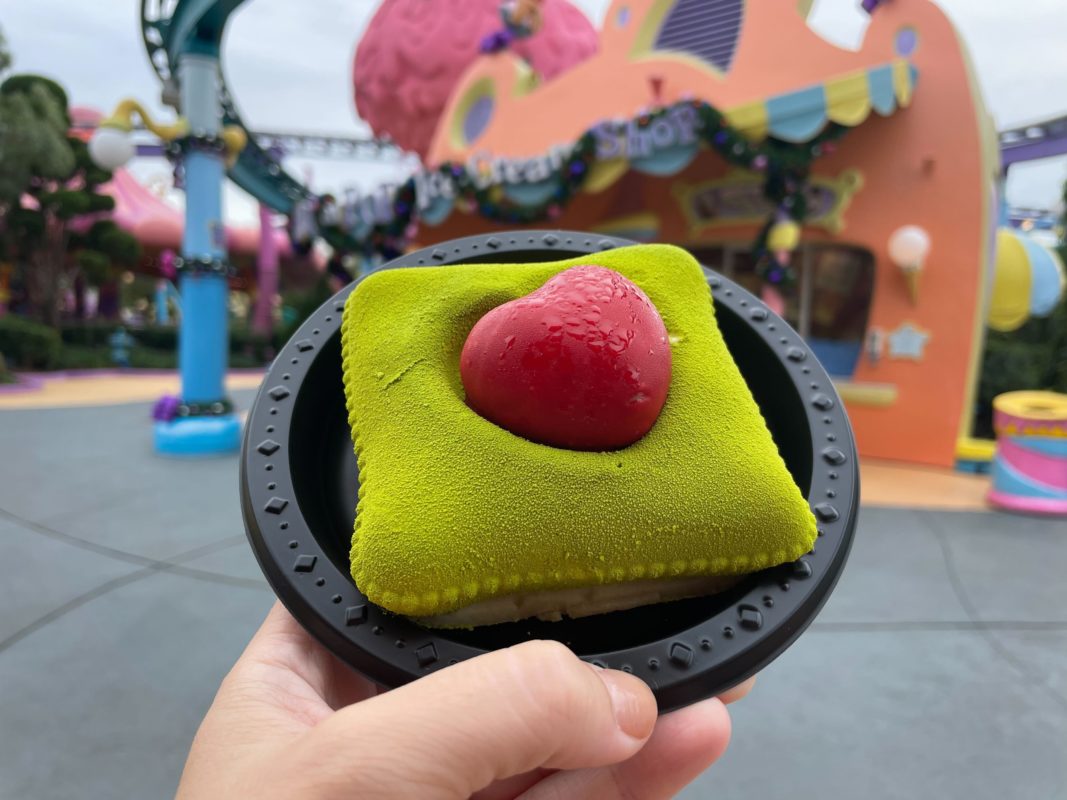 Grinch Green Sugar Cookies
Grinch Ice Cream Sandwich
Grinch's Heart on a Pillow
Grinch Hot Chocolate Bomb
A Holiday Punch
Circus McGurkus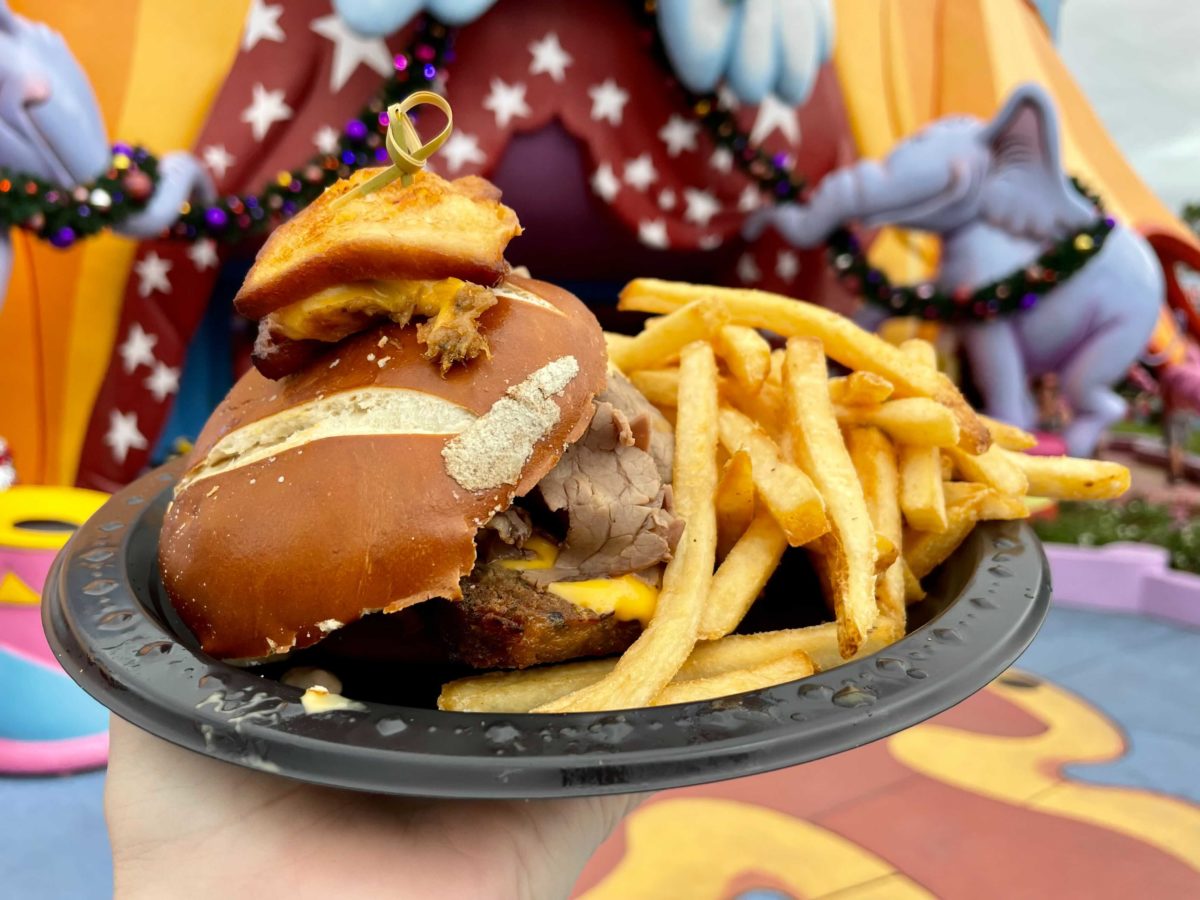 Roast Beast Sandwich with Mini Meatloaf Sandwich Topper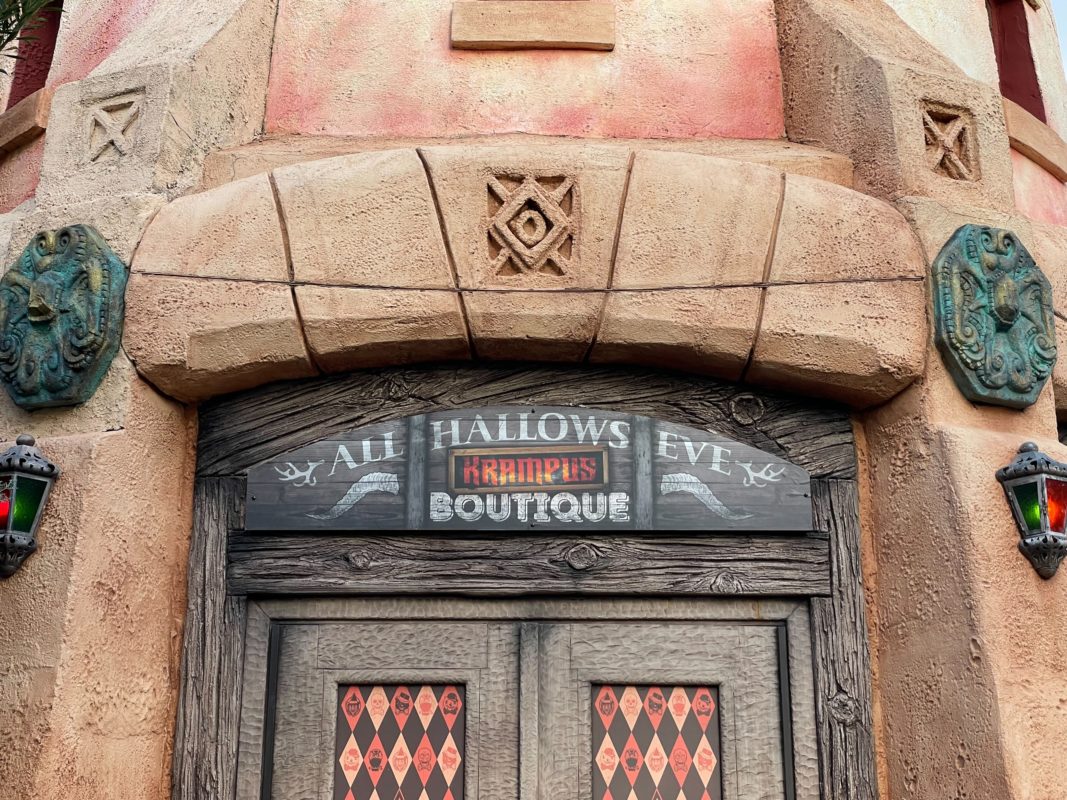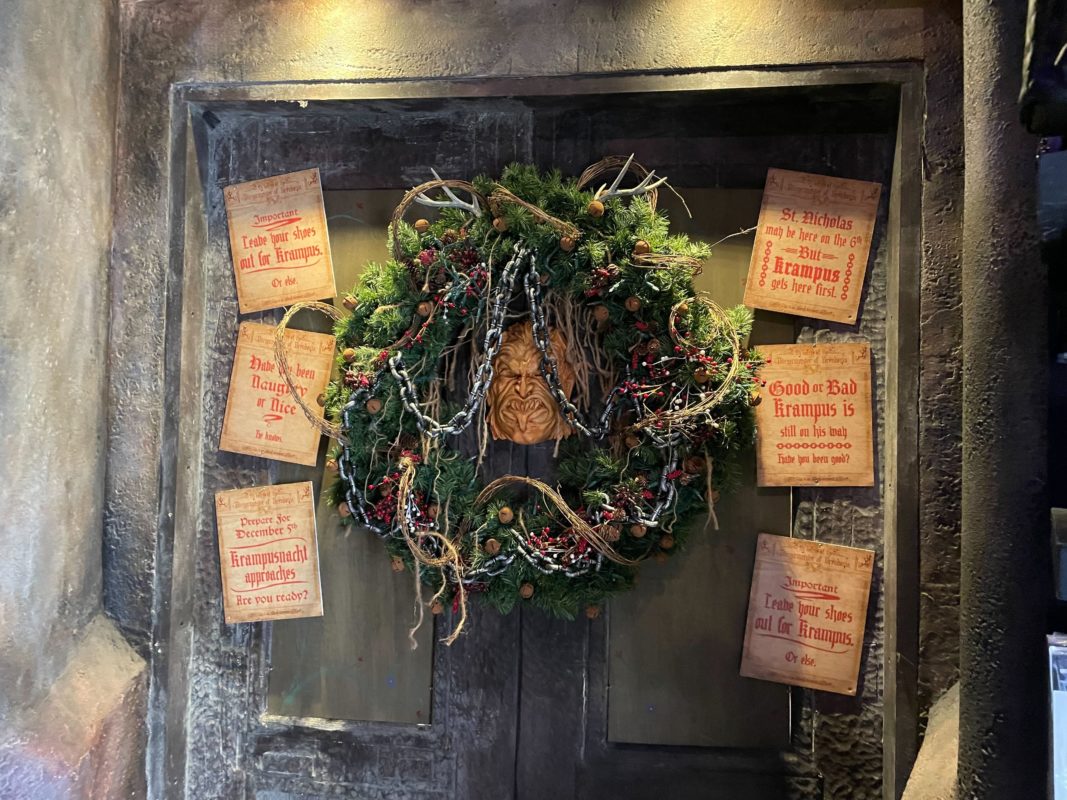 If creepy Christmas is more your thing, then be sure to stop by the All Hallows Eve Krampus Boutique. This year-round spooky store gets a holiday overlay, and this year, Krampus is coming whether you've been naughty or nice.
The Wizarding World of Harry Potter – Hogsmeade
The Magic of Christmas at Hogwarts Castle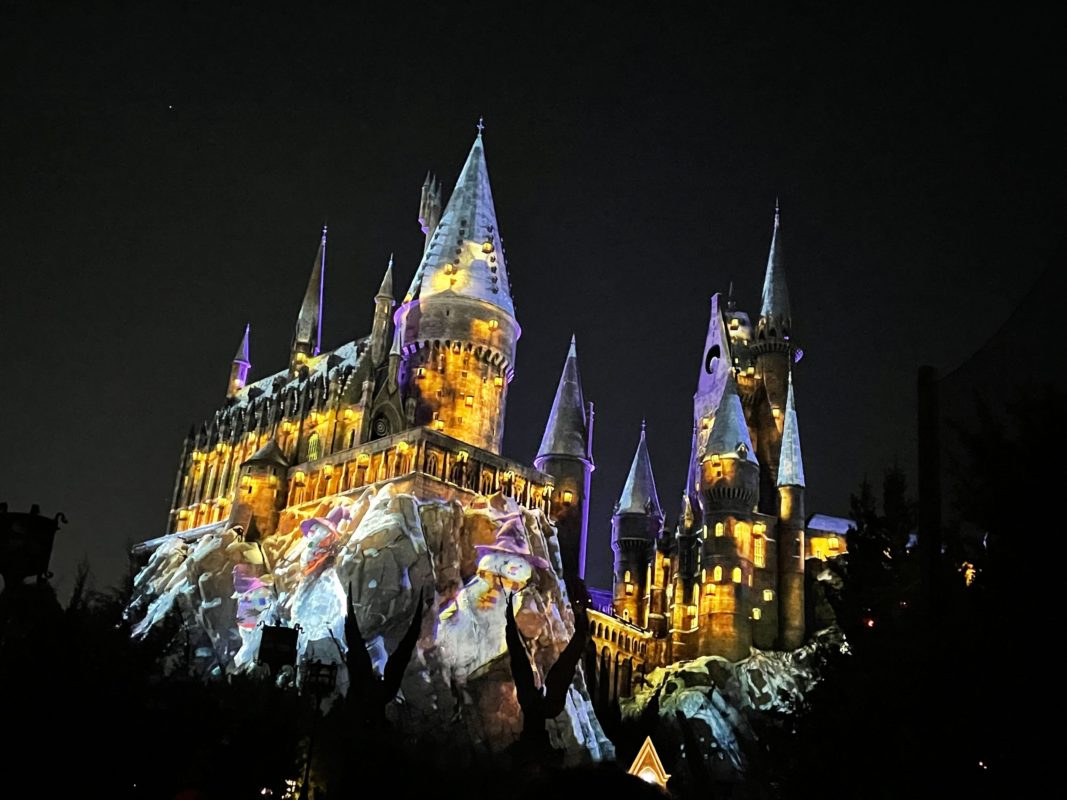 On select nights, you can catch the Magic of Christmas at Hogwarts Castle. This nighttime show has several performances a night, usually happening every 20 minutes until the park closes. Grab a Hot Butterbeer and enjoy the show.
Frog Choir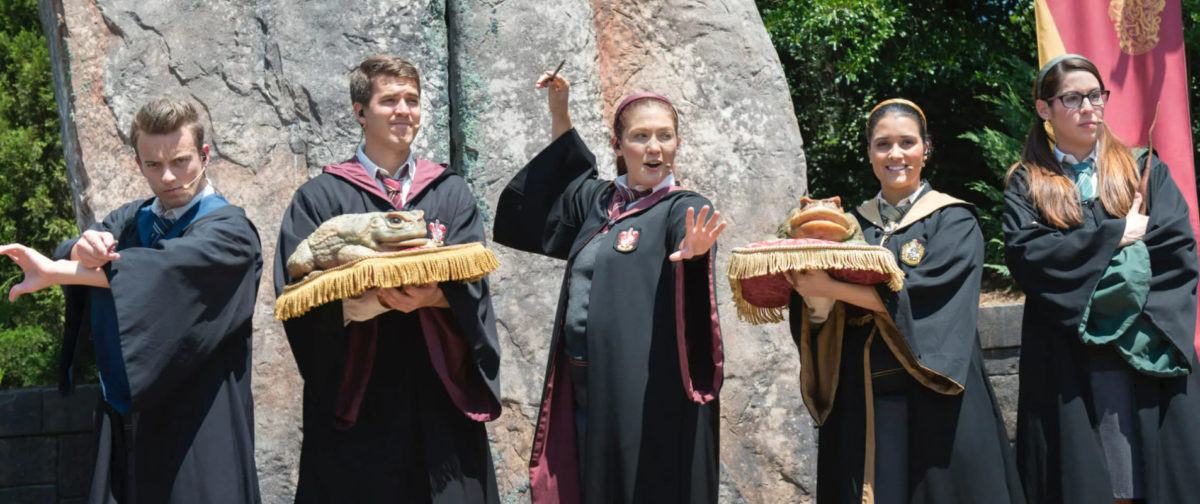 The Frog Choir, comprised of Hogwarts students, performs a holiday show with their companions. They can be found on the stage near Hogwarts Castle on a rotating schedule with the Durmstrang and Beaxbatons students each afternoon. For performance times, check the Universal Orlando Resort app on the day of your visit.
Decorations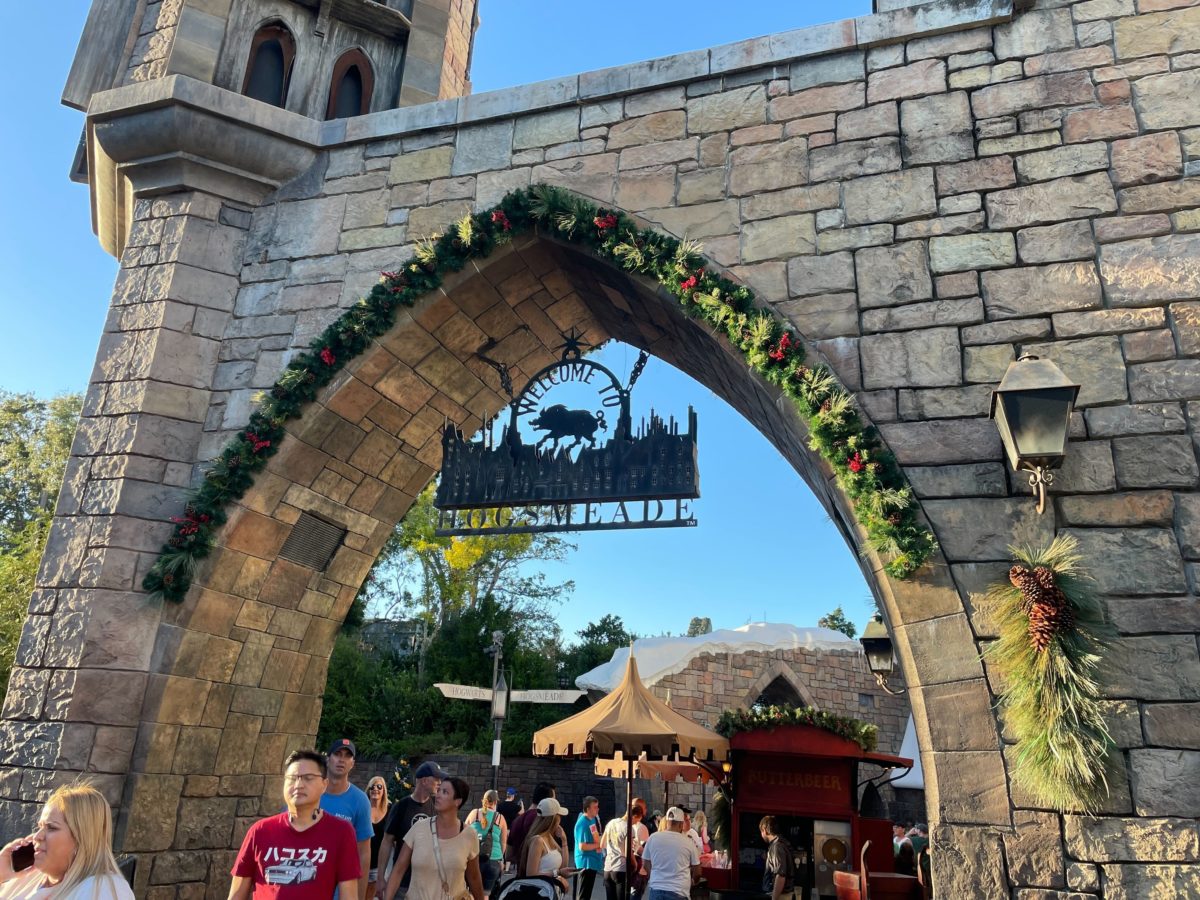 Hogsmeade Village is in a state of perpetual winter at Universal's Islands of Adventure, but the citizens have spruced up the decorations for the season. Garlics and wreaths adorn the shops, and trees are trimmed with Hogwarts house-themed ribbons.
Entertainment
Earl the Squirrel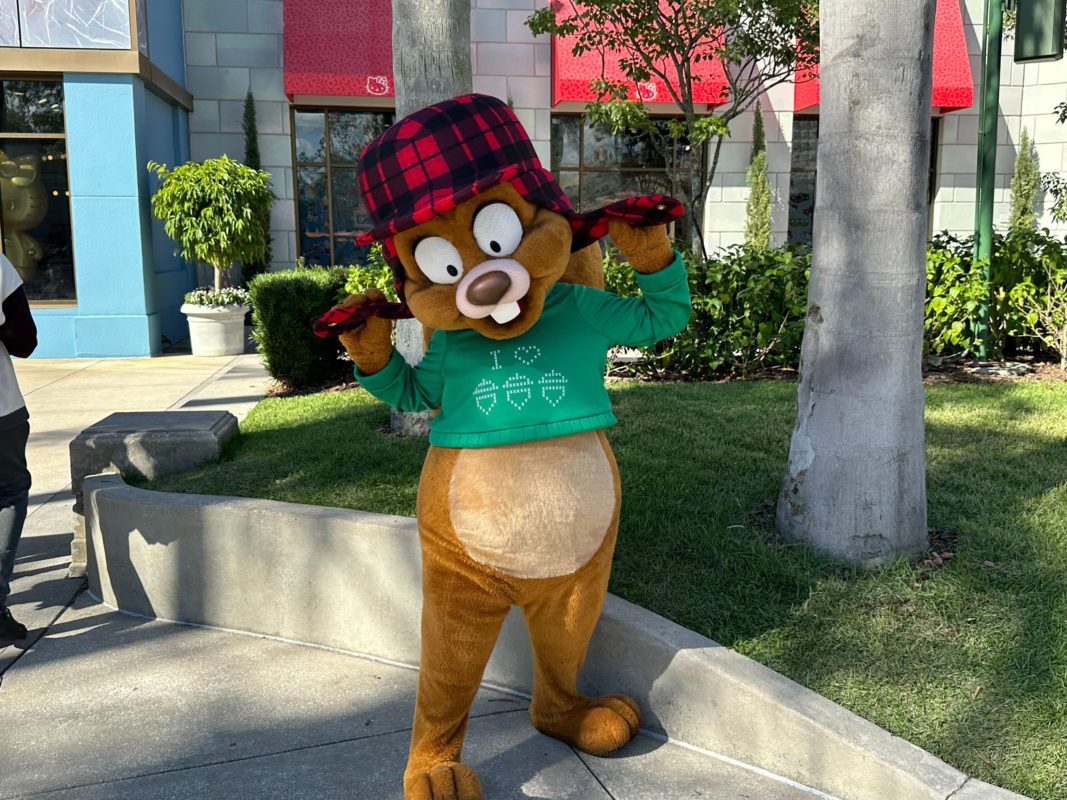 There are even more holiday offerings over at Universal Studios Florida. Earl is a true icon of the holiday season here at Universal Orlando, but don't feel bad if you haven't heard of him until now.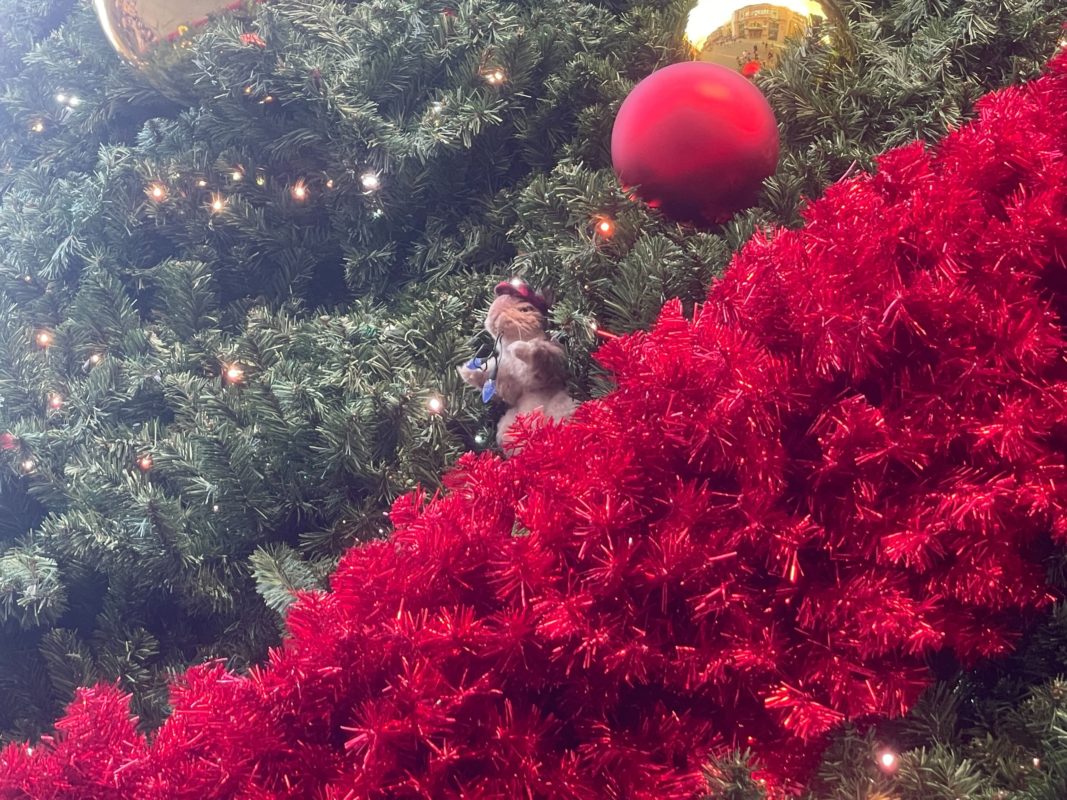 Earl is based on a real squirrel that was once found messing with the Christmas tree lights at Universal Studios Florida. For fun, Universal started hiding a small squirrel figure in the giant Christmas tree each year for guests to try to spot. Be warned, he does disappear back into the tree from time to time, so you must keep an eye out for him.
Now, he has also become a well-known figure here at Universal Orlando. Earl is on merchandise, has his own meet and greet, and has even taken over the Tribute Store.
Universal's Holiday Parade featuring Macy's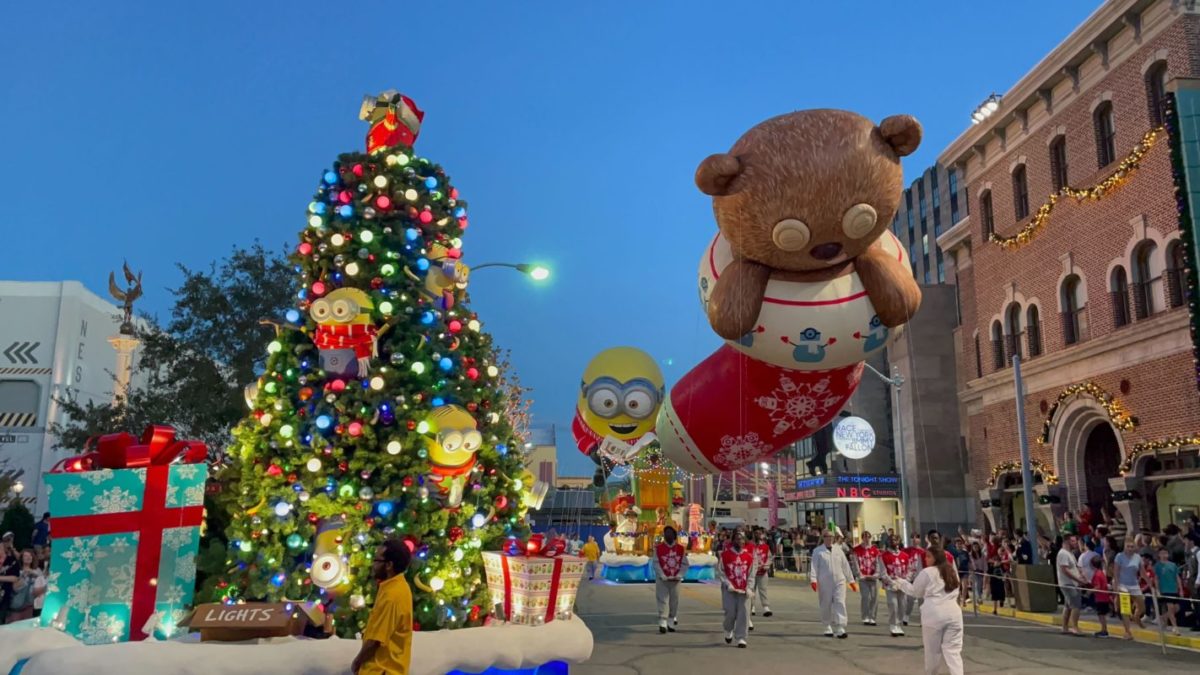 Catch larger-than-life balloons floating through the streets of Universal Studios Florida, along with appearances by the Minions from Illumination's Despicable Me and some of your favorite characters from DreamWorks Animation's Shrek and Madagascar films. The parade starts in the Hollywood section of the park, so if you want to see the parade right when it starts, standing near the Horror Make Up Show or Mel's Drive-In is a great spot. However, if you watch it in New York, you'll get to see Santa light the giant tree.
Celestina Warbeck and the Banshees Holiday Spell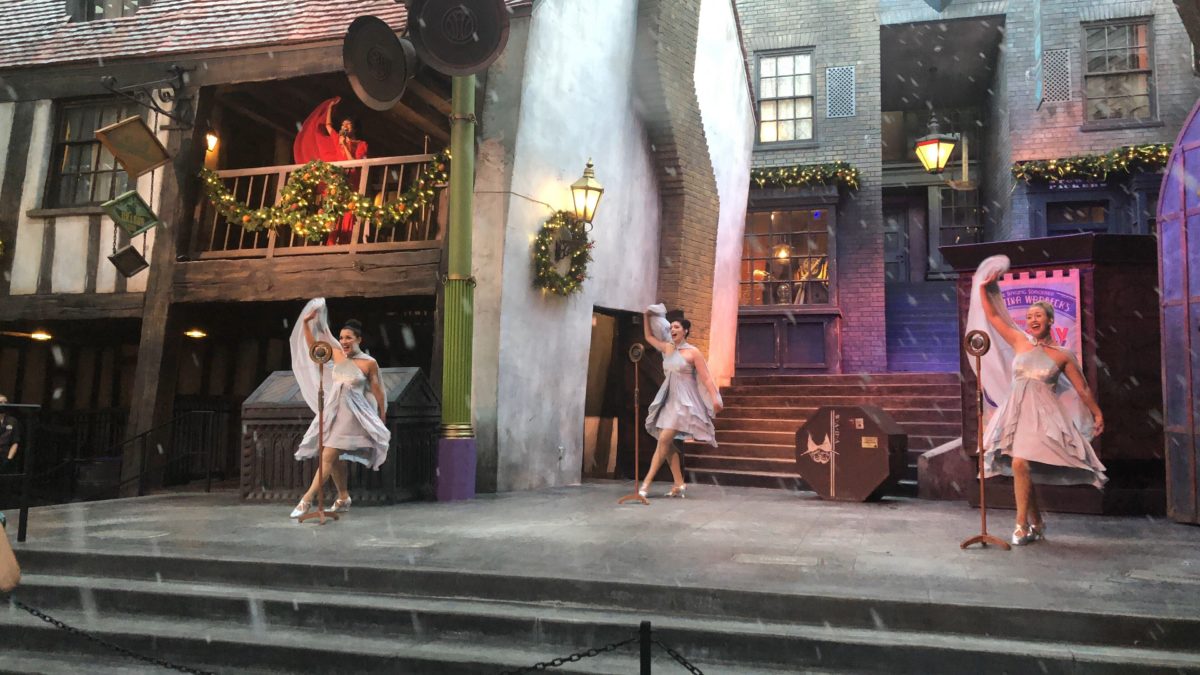 You can experience your holiday spirit Harry Potter-style at Universal Studios Florida. Celestina Warbeck and the Banshees perform Holiday Spell to spread Christmas cheer this season.
Blues Brothers Christmas Rhythm and Blues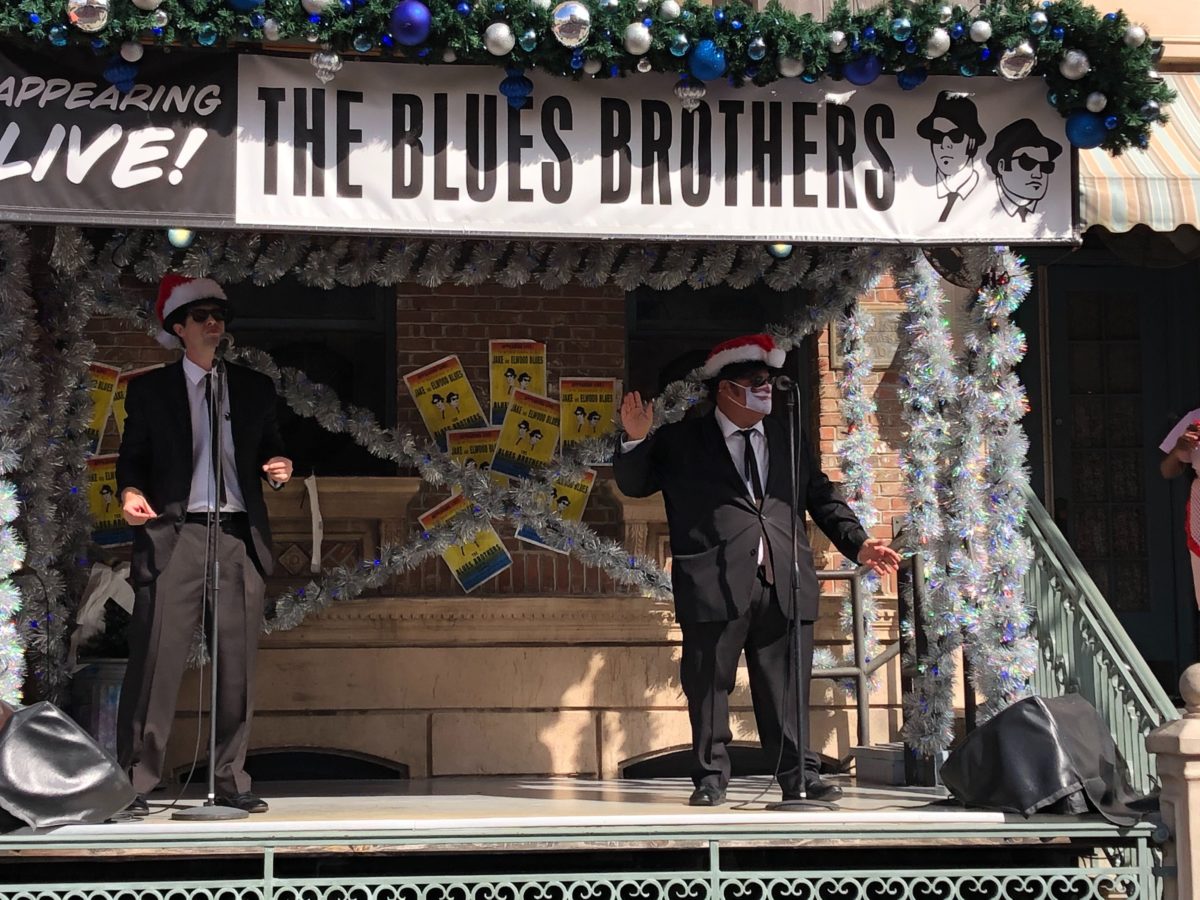 Let's dance to the Santa Claus Rock! The Blues Brothers Christmas Rhythm and Blues Revue has returned to Universal Studios Florida with all your favorite Christmas songs.
Meet and Greets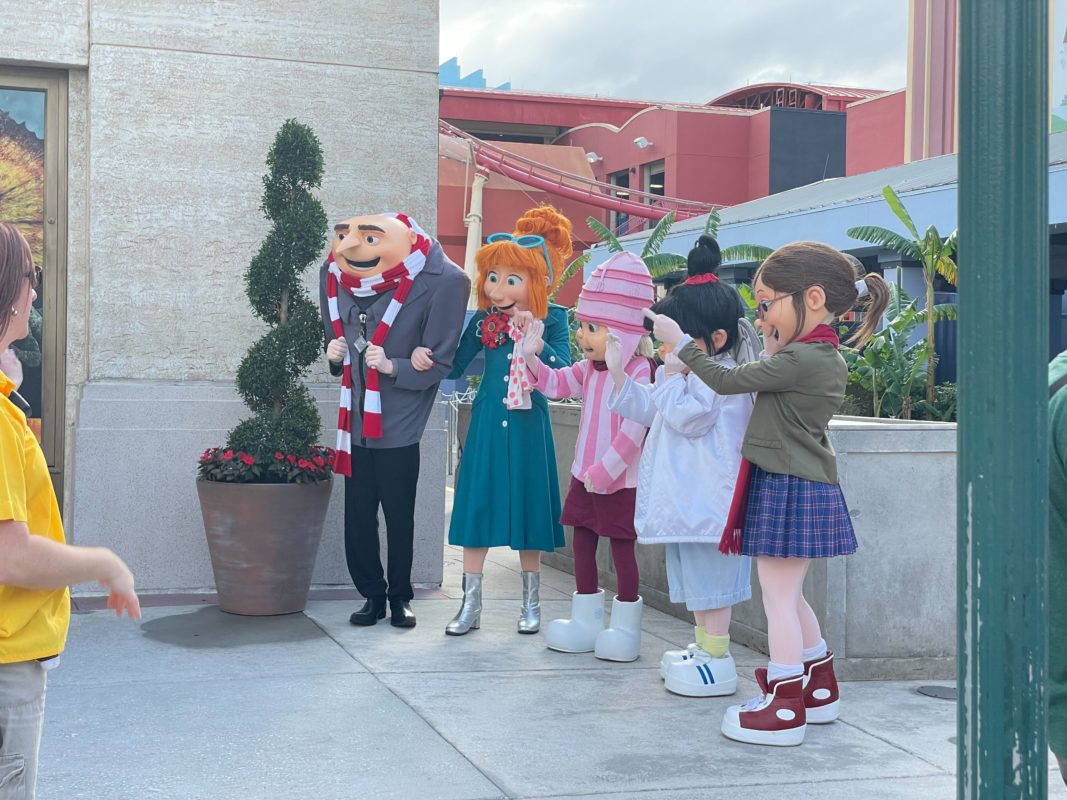 Many of the regular characters around the park don special holiday outfits.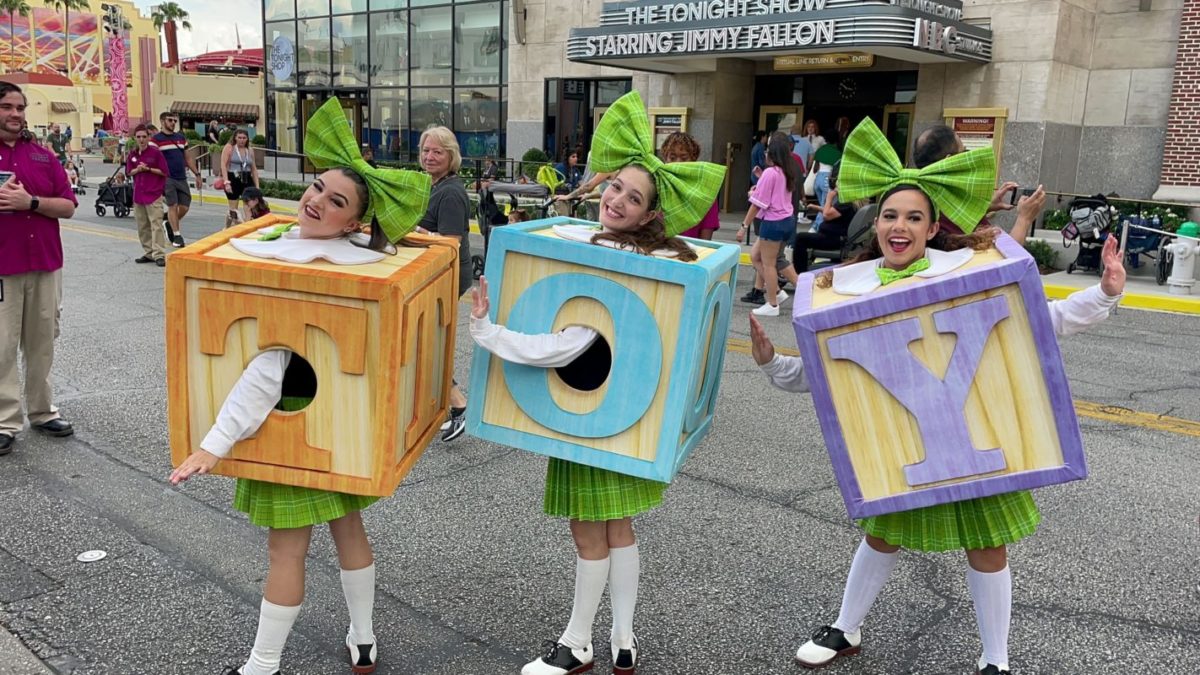 Before the parade, you can also find some of the characters hanging around in New York.
Holiday Tribute Store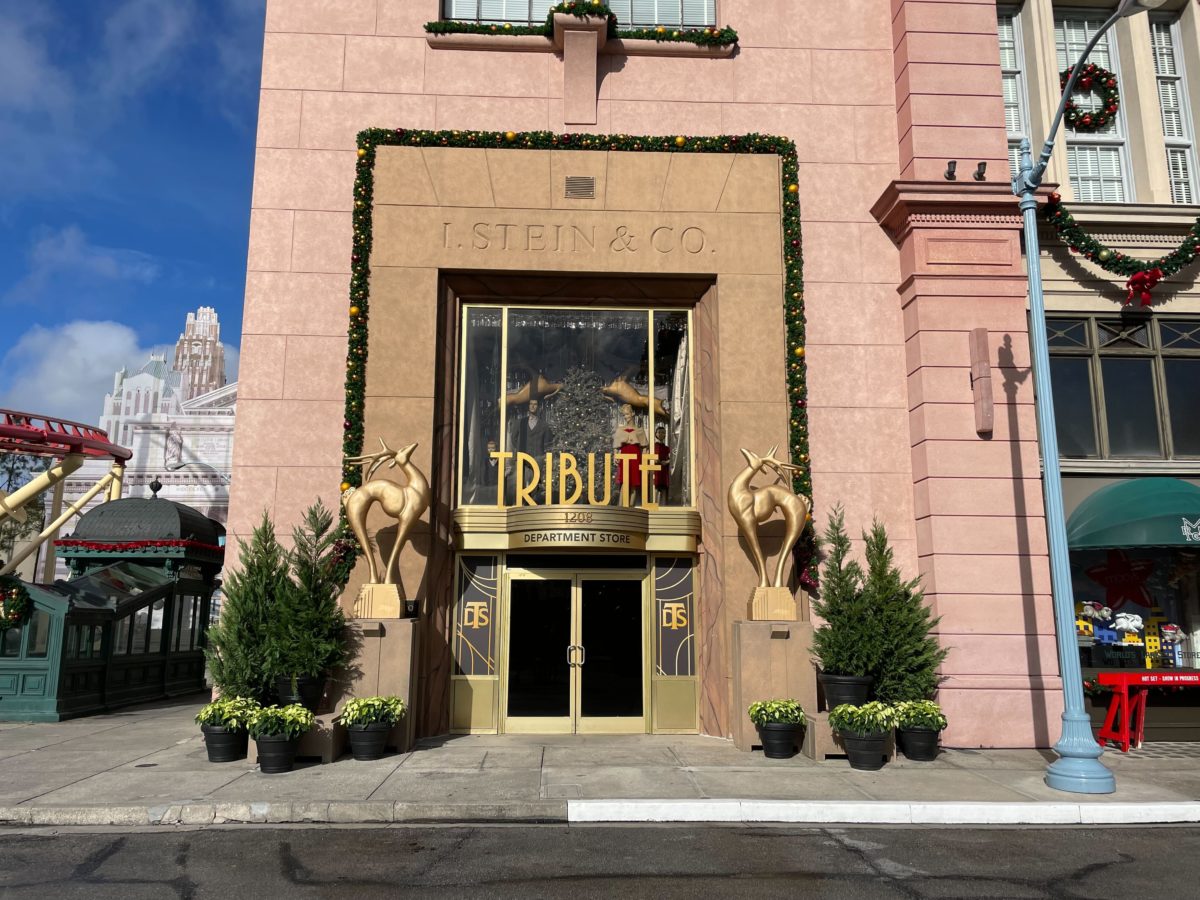 Speaking of the Tribute Store, this is one of our favorite parts of the holiday. The third annual Holiday Tribute Store is open with a department store theme. Each season, Universal gives this themed store a makeover, creating four uniquely decorated rooms.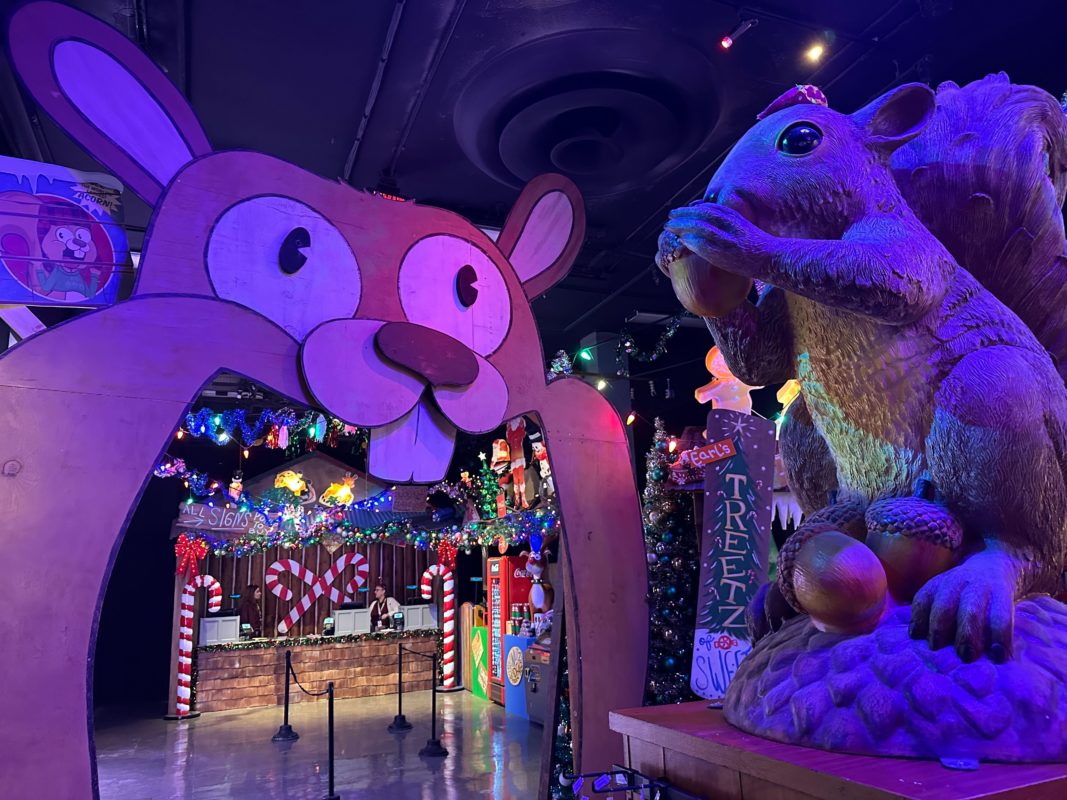 This year, you'll step into a vintage New York theme, Hogsmeade during the holidays, Who-Ville, and (our personal favorite) Earl's North of the Border. The teams that put these stores together always deliver, and this store is fabulous. Take a full photo and video tour in our post here.
Food & Beverage
The Tribute Store has a ton of sweet treats, but you can also find special holiday food around the parks.
Holiday Food Truck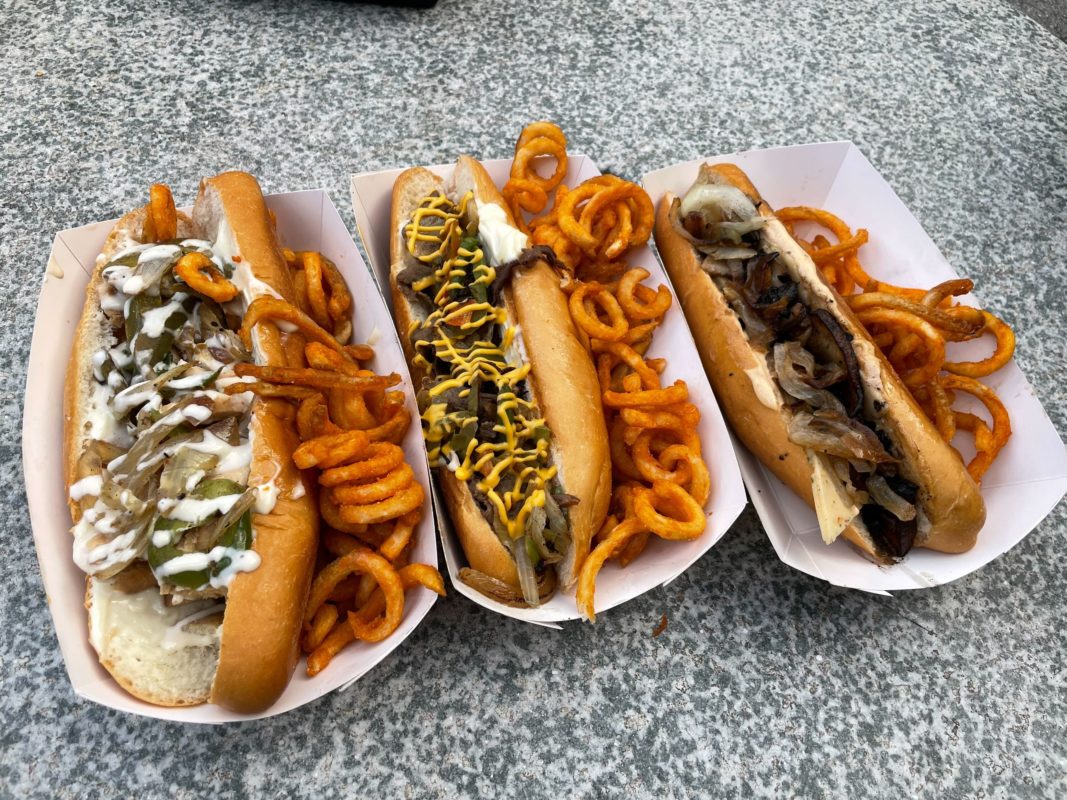 Chicken Philly
Cheesesteak Philly
Vegan Philly
TODAY Café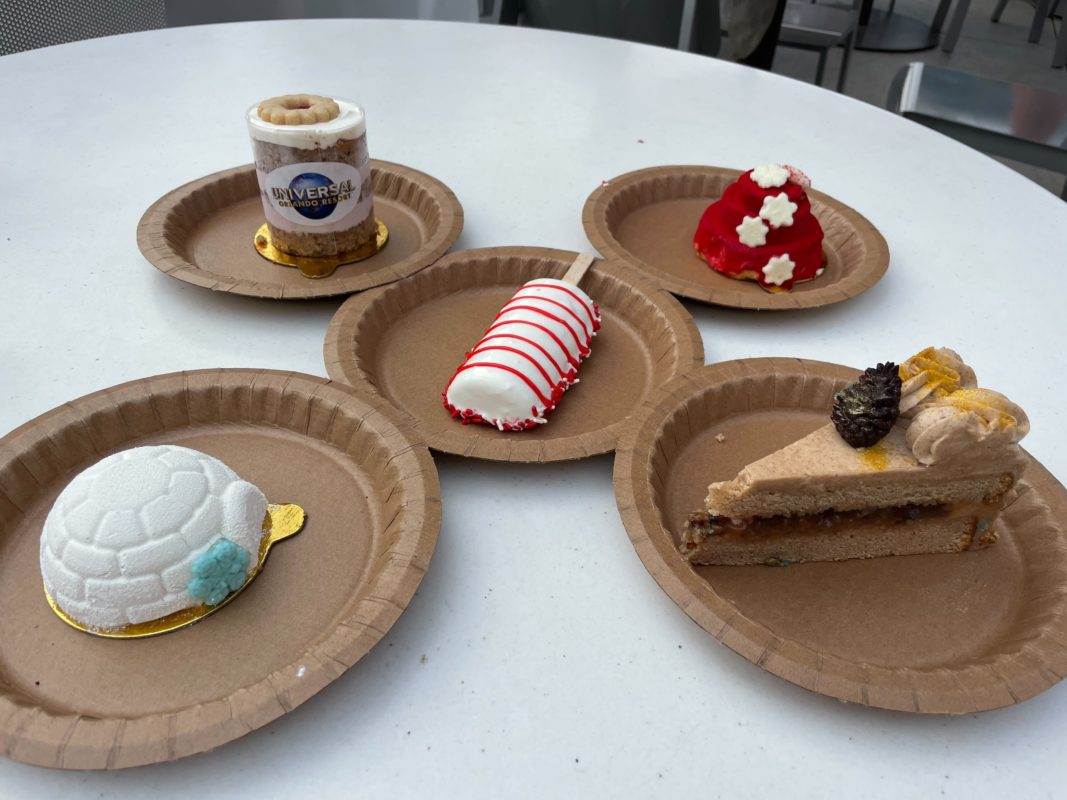 Orange Cranberry 3-Tier Mini Cake
Peppermint Cheesecake Pop
Eggnog Igloo
Linzer Cake
Pecan Pie Cake
Central Park Crêpes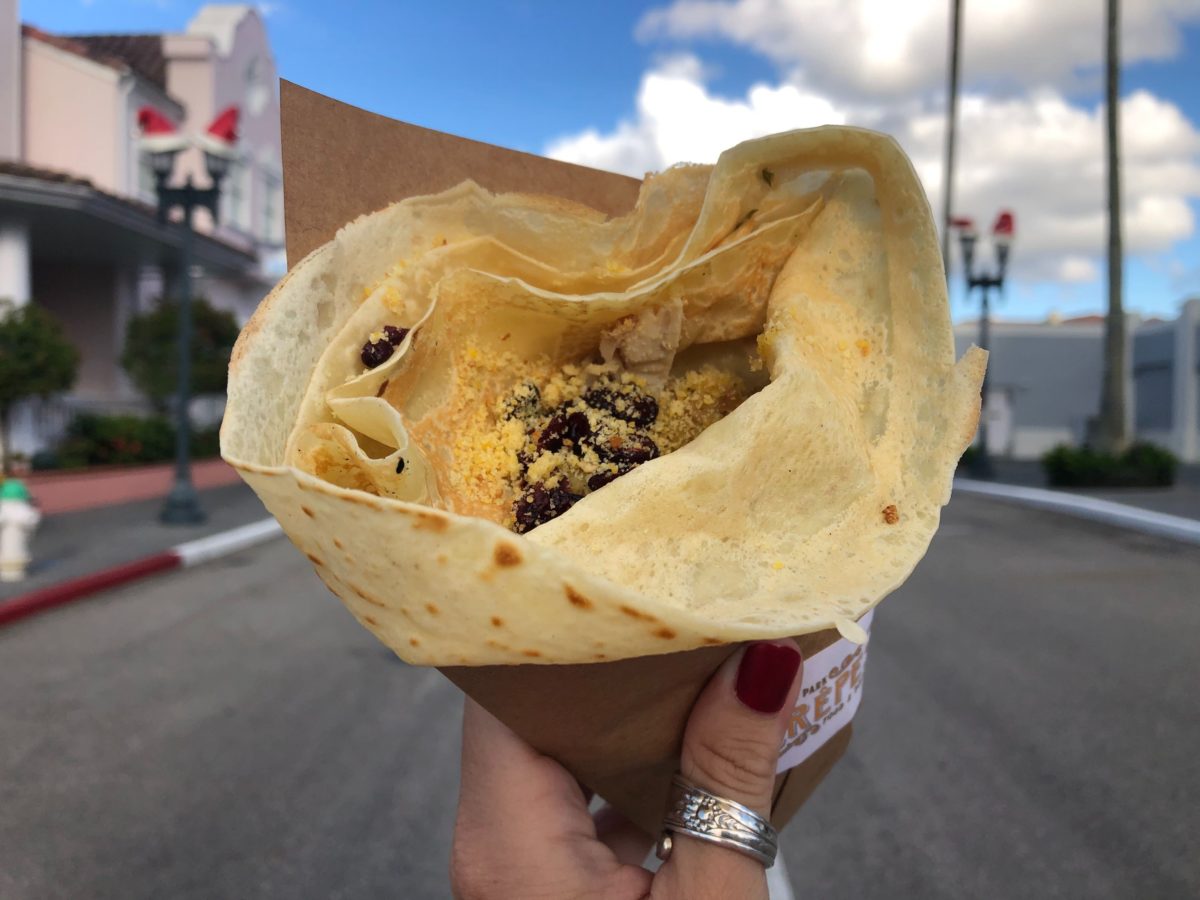 San Francisco Food Trailer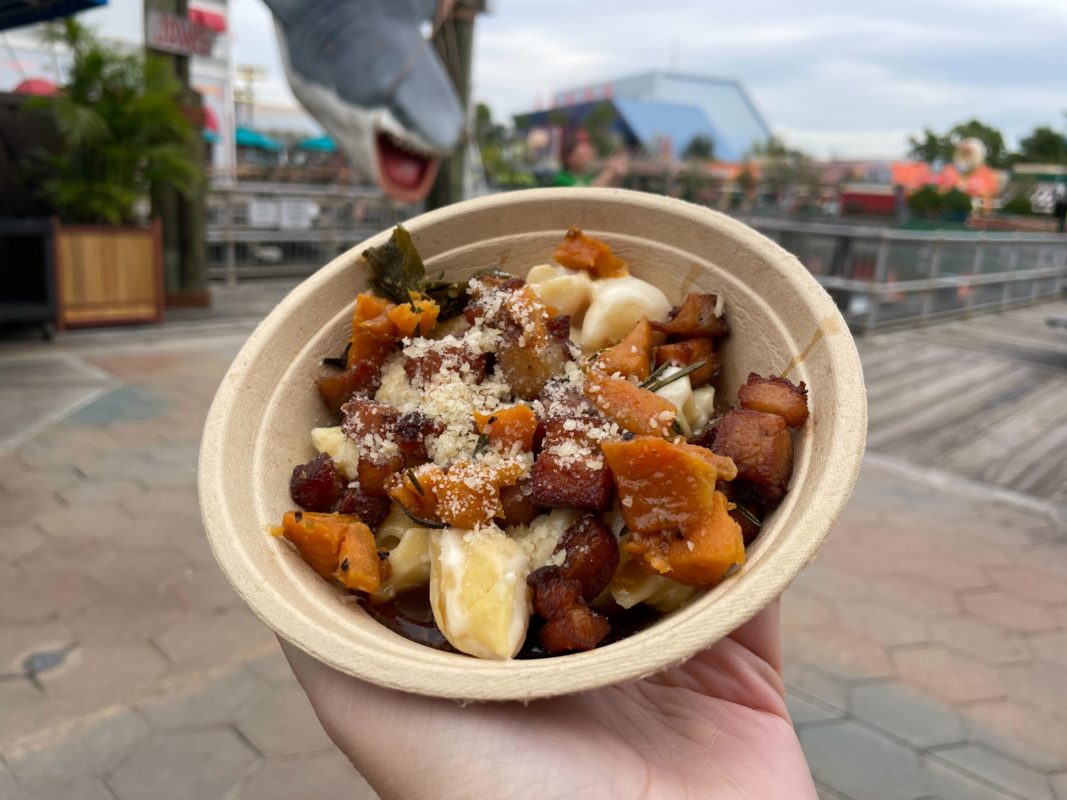 Pork Belly Mac n' Cheese
Nashville Mac n' Cheese
Golden Mac n' Cheese
San Francisco Pastry Co.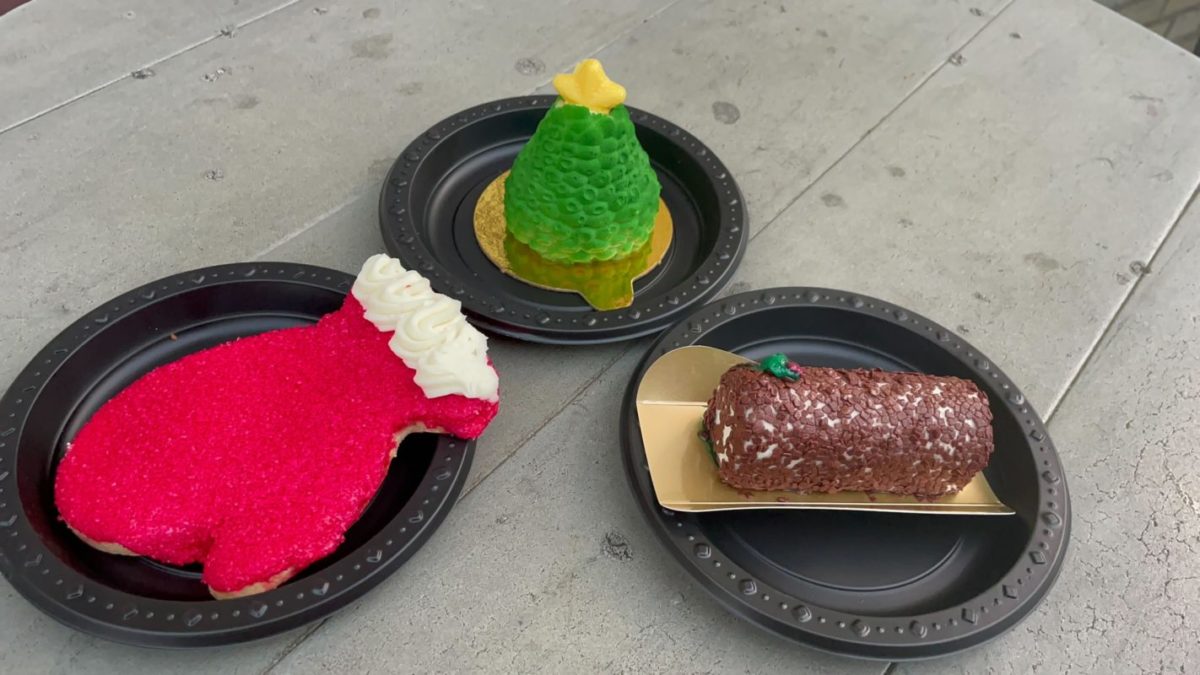 Coconut Matcha Tree
Chocolate Cherry Yule Log
Mitten Sugar Cookie
Gingerbread Whoopie Pie
Battery Park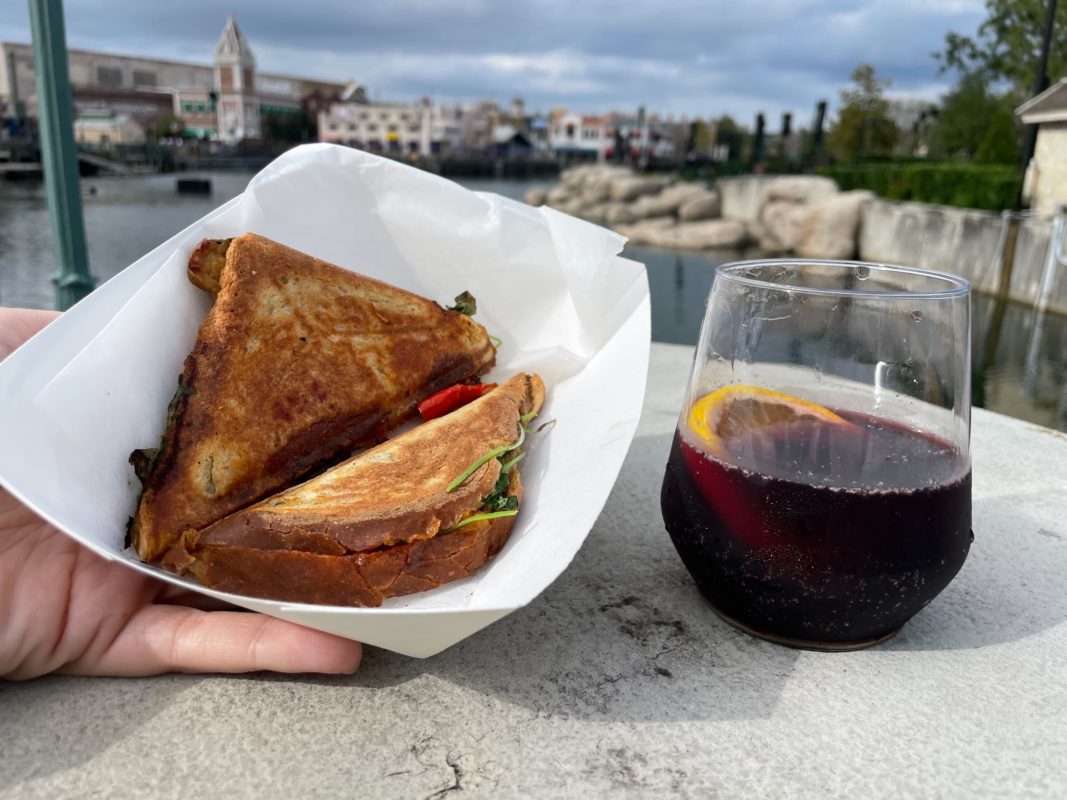 Turkey Dinner Sandwich
Chocolate Pressed S'mores Sandwich
"VBLT" Sandwich
Peanut Butter Fluff n' Stuff Sandwich
Earl's Salted Caramel Acorn Bomb
Earl's Salted Caramel Hot Chocolate Acorn Bomb
Hot Chocolate
Classic Nog
Fire Nog
Deluxe Nog
Non-alcoholic Nog
Mulled Wine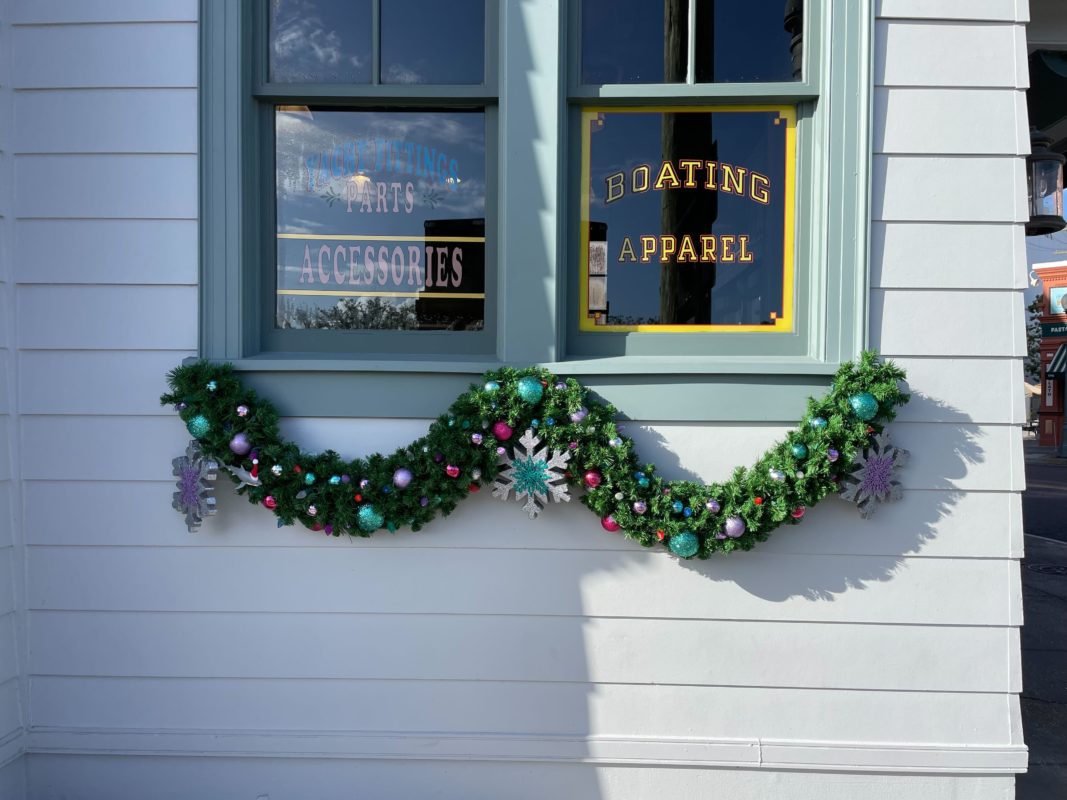 There are little Easter eggs hidden around the decorations in Universal Studios Florida. You'll find tiny ornaments hidden in the garland around the park for some extinct attractions. There are references to Back to the Future, Terminator, Twister, Kong, and more.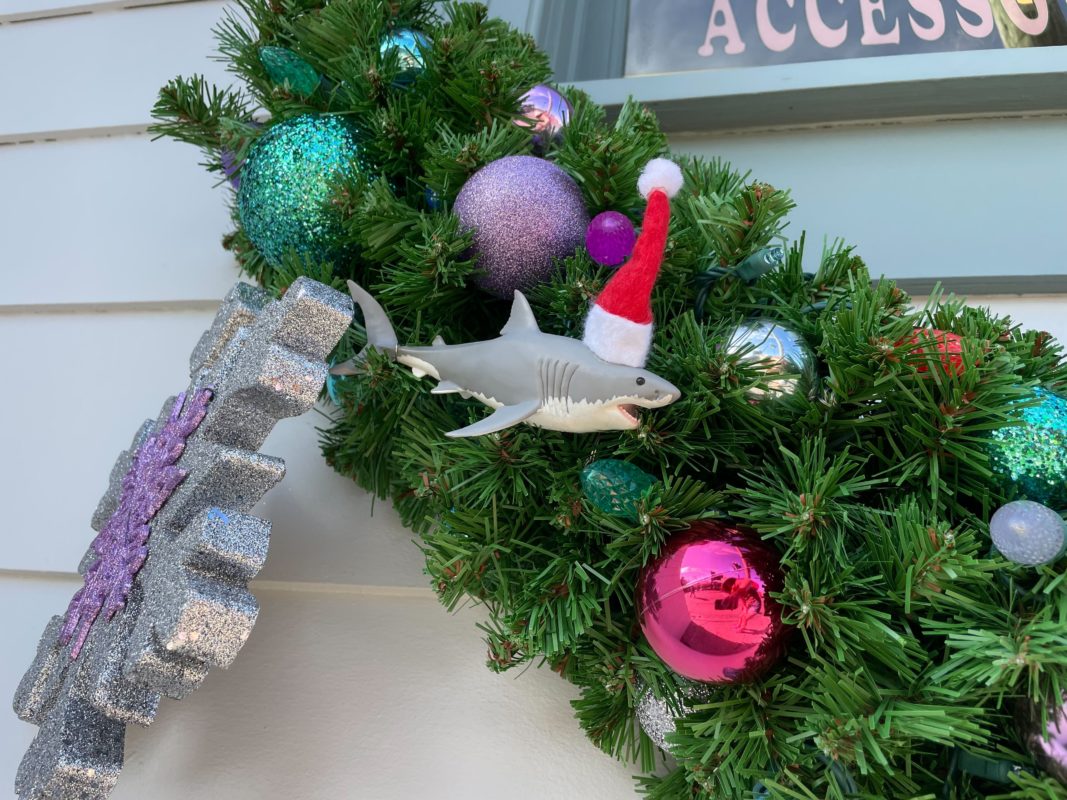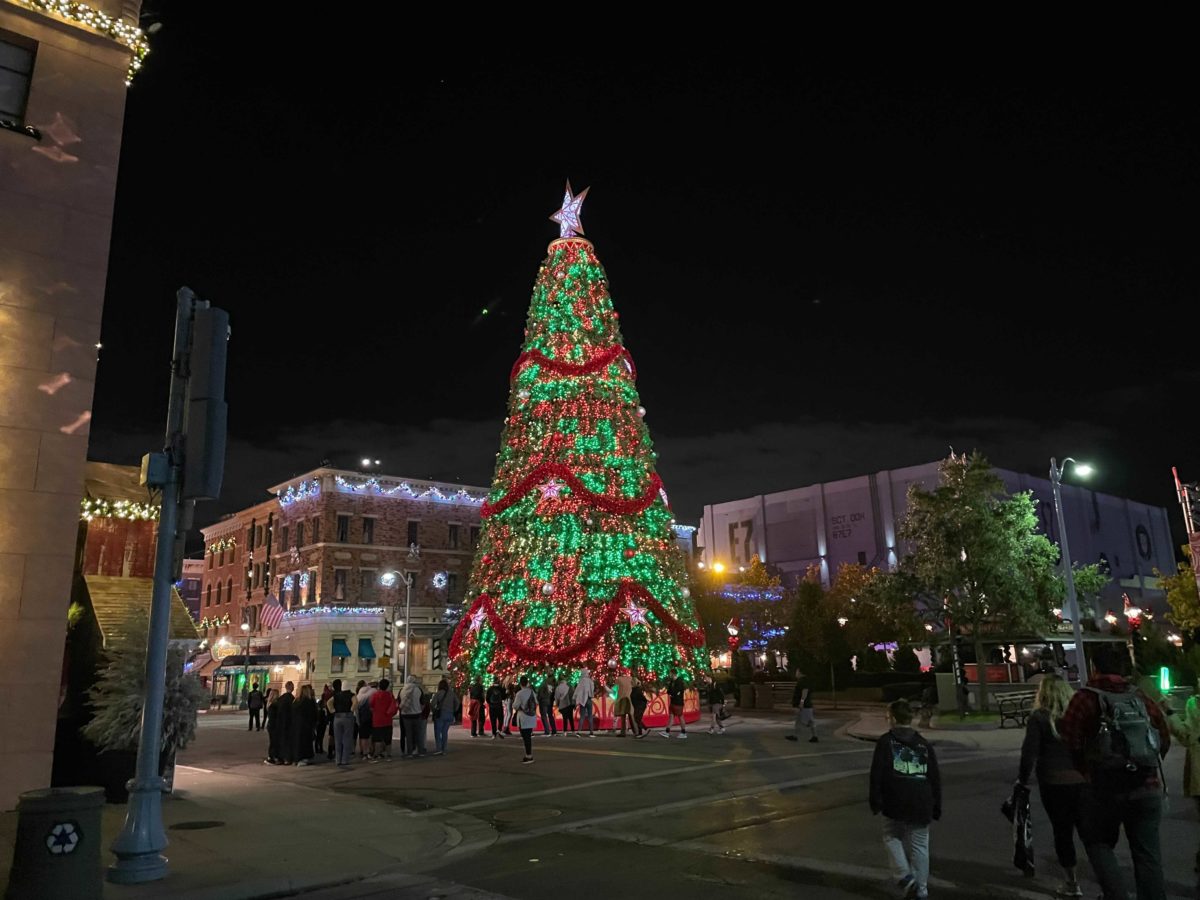 The giant Christmas tree is located at the end of Gramercy Park in the New York area, across from the entrance to the tribute store.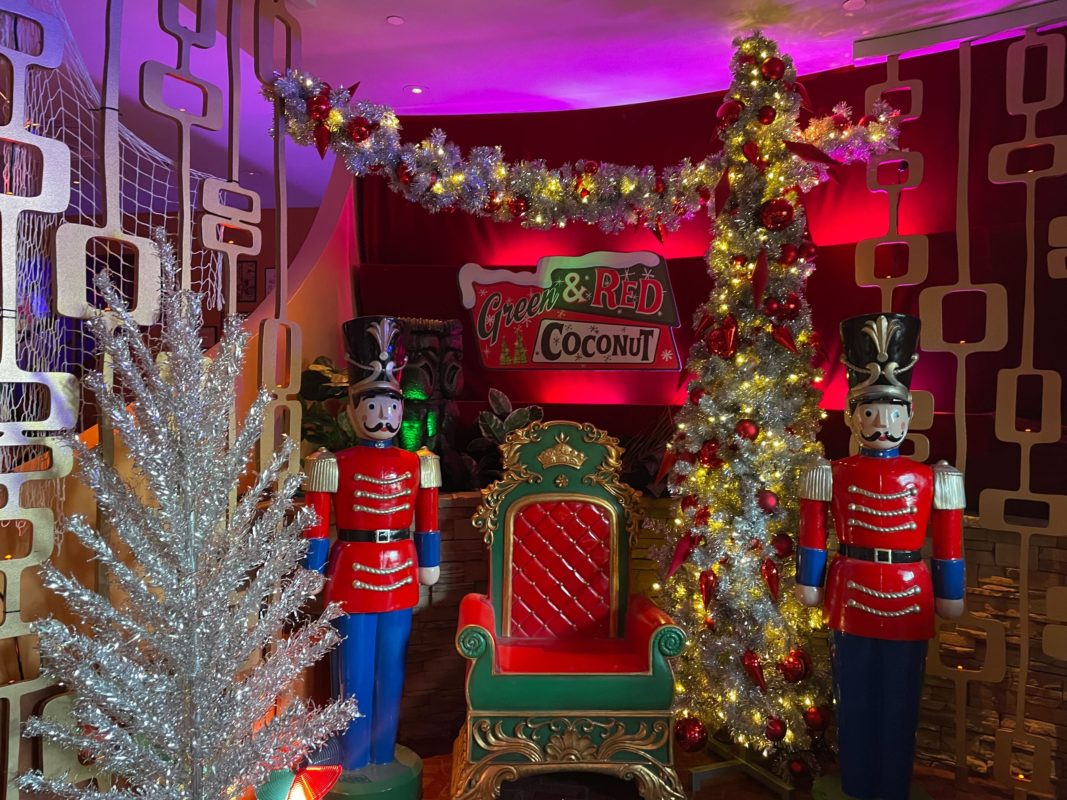 Finally, if you're looking for a way to relax after a long day of holiday excitement, you can now find the Green & Red Coconut Club open in CityWalk. There is no age restriction or cover charge to get in, and the bar typically opens around 5 p.m.,but you'll want to check the Universal Orlando app for the hours.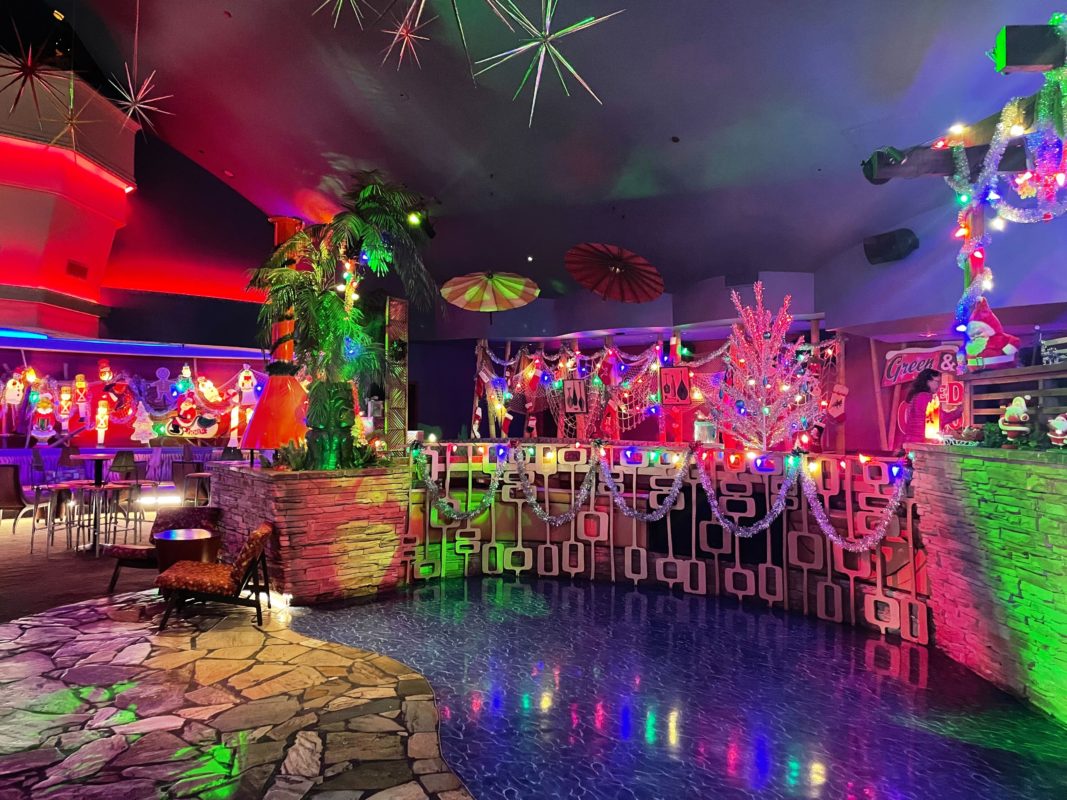 The cozy Christmas vibe is everywhere. Take a full photo tour here.
Drinks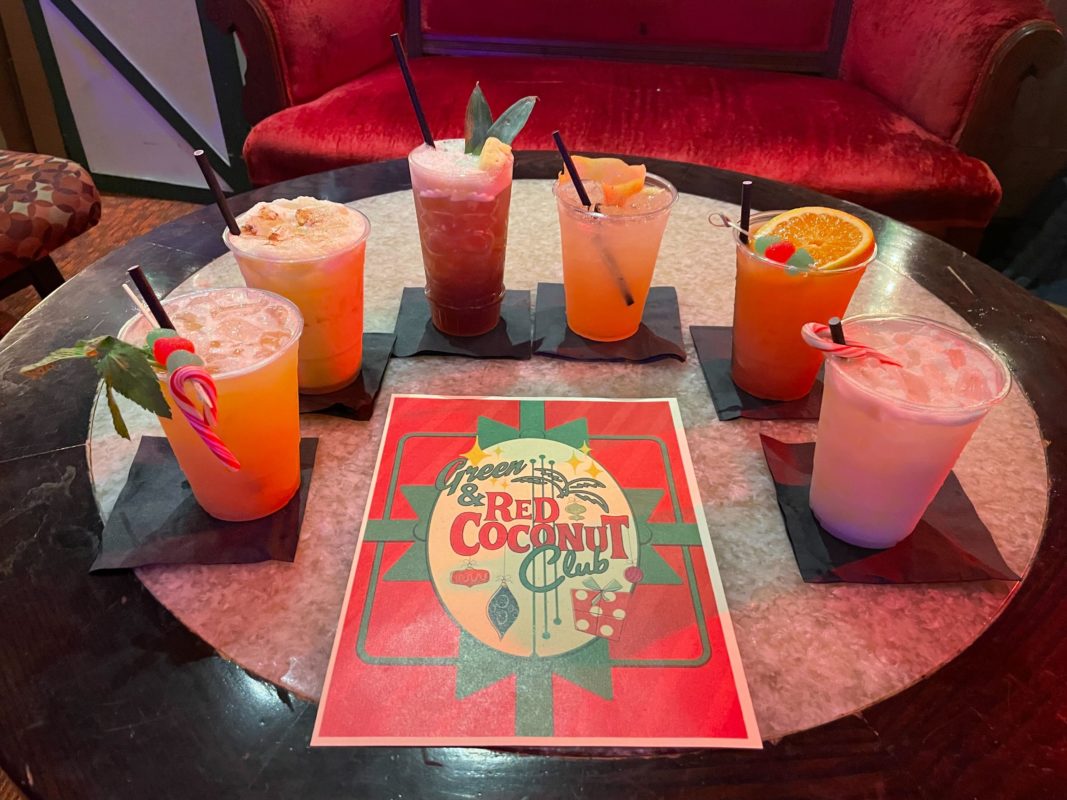 Secret Family Holiday Punch
Cinnamon Swizzle Paloma
Noel Nu Nui
Candy Cane Piña Colada
Tropical Fizz (non-alcoholic)
Pineapple Holiday Cooler (non-alcoholic)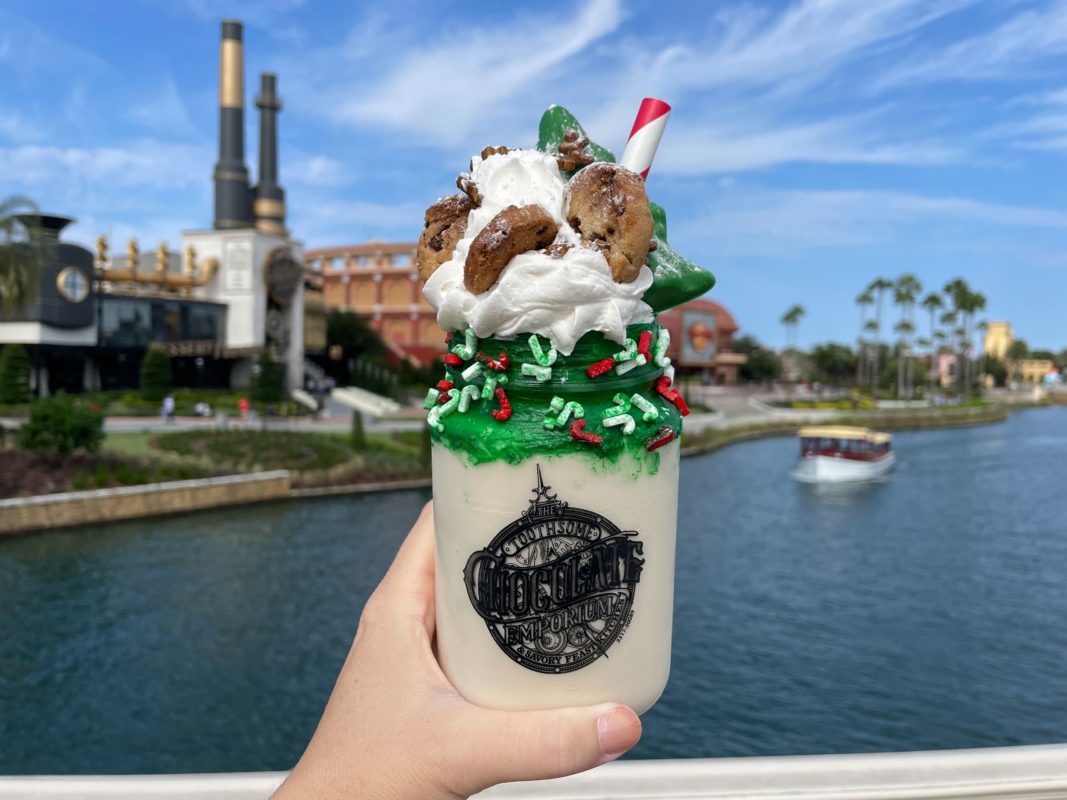 The Toothsome Chocolate Emporium & Savory Feast Kitchen is serving a Santa's Cookies and Milkshake this year.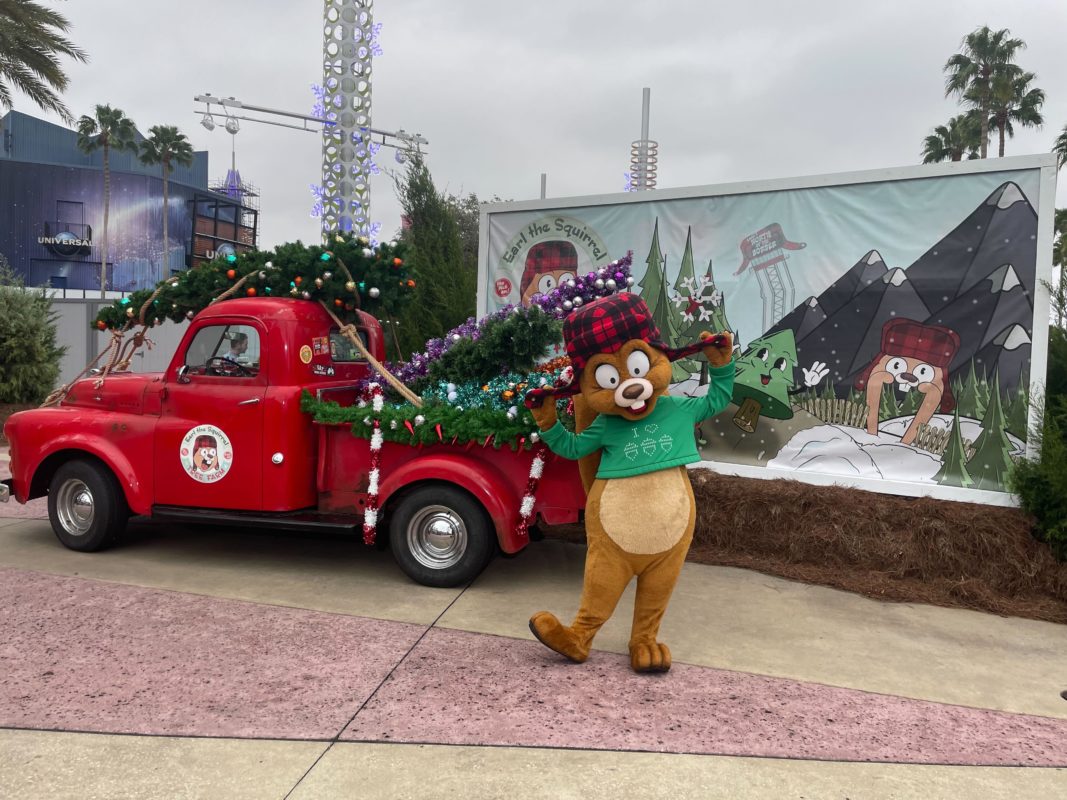 So far this year, the only sign of Mistletoe Pines is a billboard. This is also where you can find Earl the Squirrel meeting guests next to a truck from his tree farm.
There is just so much happening this season at the Universal Orlando Resort, it's hard to be a Grinch. The fun and cheer are contagious, so be prepared to feel jolly. We've also got full coverage from Universal Studios Hollywood and Universal Studios Japan coming soon, so stay tuned! Are you visiting any of the Universal parks for the holidays?
As always, keep checking back with us here at EpicUniversalBlog.com as we continue to bring you the latest news, photos, and info from around the Universal Orlando Parks & Resorts!