Seasonal celebrations have finally returned at full strength to Universal Studios Florida and Islands of Adventure, and the Unofficial Guides team has checked out this year's events to bring you this step-by-step guide to enjoying all the Holidays at Universal Orlando 2022 festivities, running now through January 1.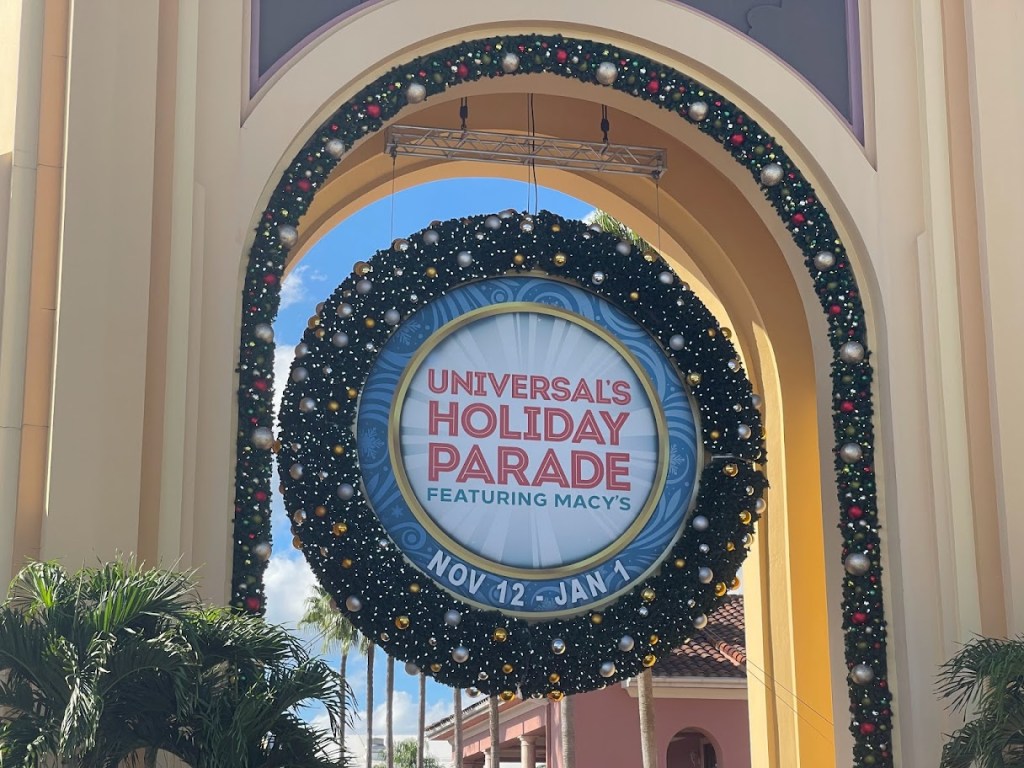 Although there isn't much that's entirely new, it's great to see all our old favorites back for the Holidays at Universal Orlando 2022 celebration, after COVID-19 impacted the last two Christmas seasons. This year, the big news is that attendance has bounced back to 2019 levels and beyond, so you can count on huge crowds if you're visiting Universal between now and New Year's Day. To compensate, Universal now offers both a Grinchmas character breakfast and a 2-park Holiday Tour, if you're willing to pay extra for exclusive access to select seasonal offerings. However, if you prioritize experiencing the holiday offerings over riding attractions, it's possible to hit all the highlights for the price of regular admission by following these six steps.
1. Start in Seuss Landing with Grinchmas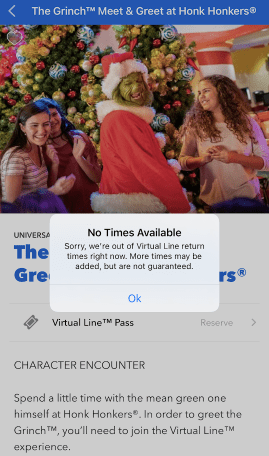 If you're a fan of Dr. Seuss's The Grinch Who Stole Christmas, make a meet and greet with the Mean Green One himself in his Islands of Adventure home your top priority.
Photo ops with the Grinch—a sassy, chatty actor in screen-quality makeup modeled after the Jim Carrey movie—help make Seuss Landing one of IOA's most popular Islands during this time of year.
A free virtual queue system is used to manage demand. Get your spot in line as early in the day as possible by scanning the QR code displayed outside Honk Honkers (formerly a cotton candy shop), which is 2022's new location for the Grinch meet and greet, or by opening Universal's smartphone app.
There's no cost to meet the Grinch, and digital prints of your encounter are included with Universal's photo packages. Or you can always use your own phone for free.
Also make it a top priority to attend a performance of the Grinchmas Who-Liday Spectacular, a musical retelling of the classic storybook, combining elements from the cartoon and live-action versions. As it was in 2021, the Grinchmas show is again held inside the old Blue Man Group theater near CityWalk, but it is only accessible to guests from Seuss Landing.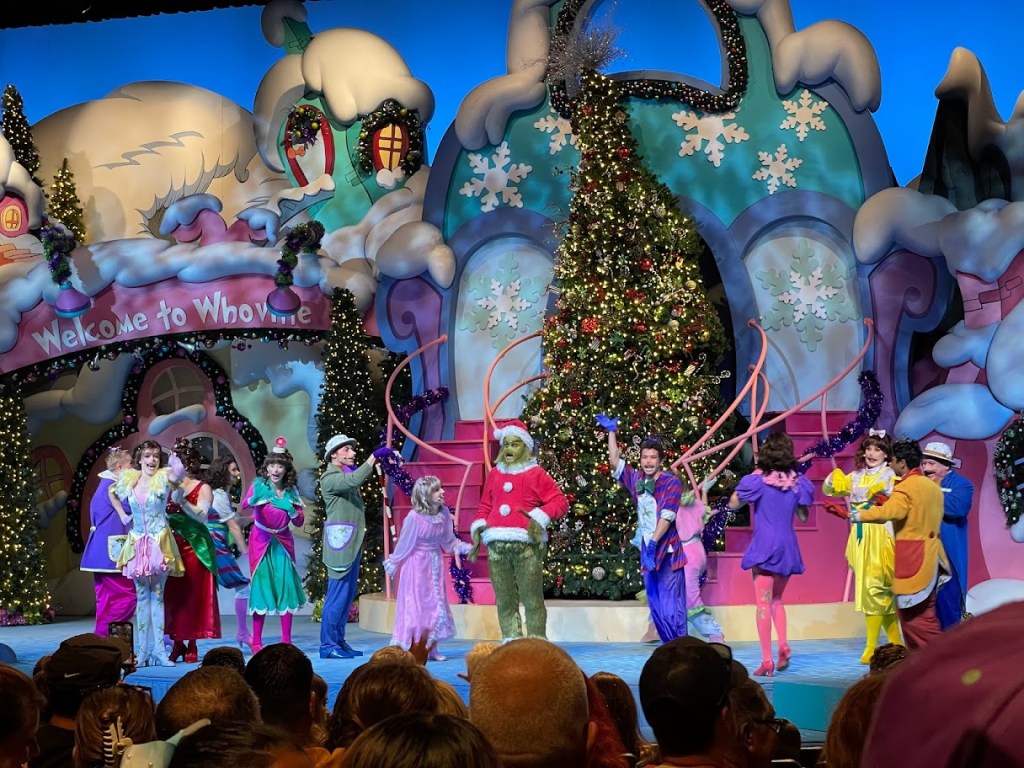 The venue is vast but arrive at least 15-20 minutes early to get a good view. While waiting for the theater to open, interact with the Whos who populate the land during this season.
Here's our video featuring highlights of the 2022 Grinchmas Who-Liday Spectacular at Universal Orlando:
2. See the Seasonal Shows and (Say Hi to Earl)
As long as you're in Islands of Adventure, stop in Harry Potter's Hogsmeade Village to catch a Yuletide performance of the Frog Choir. Then hop aboard the Hogwarts Express and head into Diagon Alley in time for a Christmas cabaret from Celestina and the Banshees. Both returning seasonal shows are even better than their year-round equivalents.
On the opposite side of Universal Studios Florida, New York is home to the Blues Brothers, who always break out their holiday setlist (featuring "Blue Christmas" and "Snow Man") alongside a trash-can tree display. Nearby, Marilyn Monroe and her Diamond Bellas add "Santa Baby" to their short lip-synch show.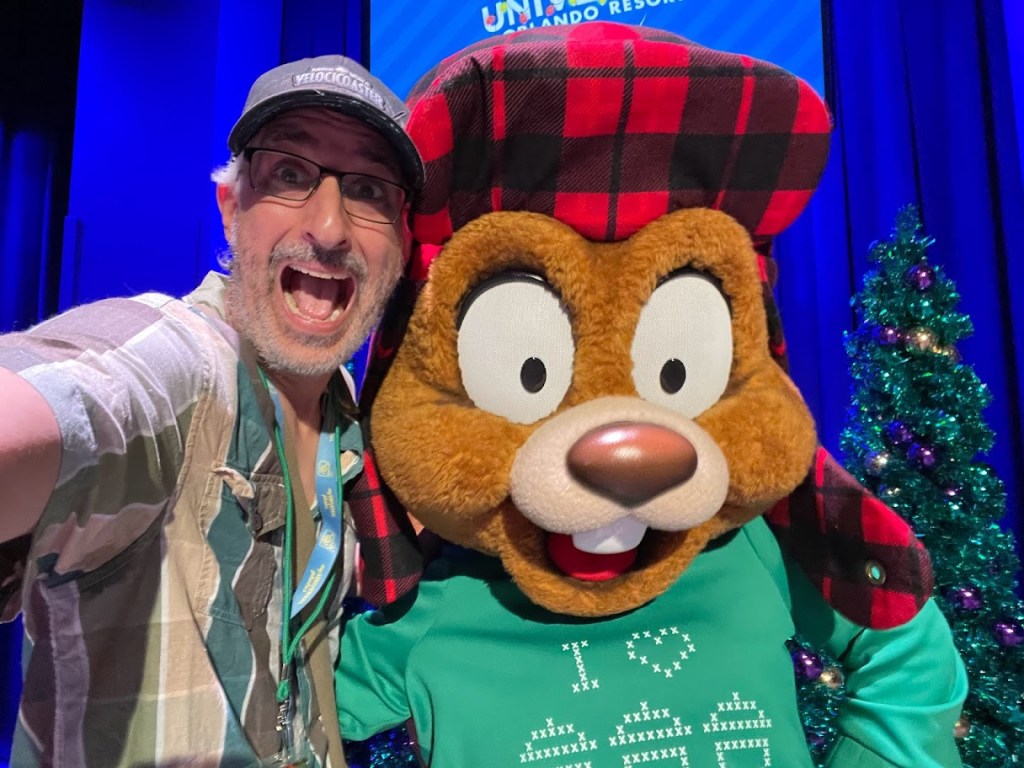 Back at the front of USF, you'll find Universal's increasingly popular holiday mascot, Earl the Squirrel, greeting guests in Hollywood. This is the first time that the full-size walk-around character—a tribute to a real squirrel who once nested inside the park's Christmas tree—has made daily scheduled appearances inside the park; see the app for details.
3. Do Your Holiday Shopping in the City
Speaking of tributes, this year's Holiday Tribute Store at Universal Studios Florida honors the iconic New York City department stores with a series of uniquely themed "floors," making this shop as much a walk-through attraction as it is a store.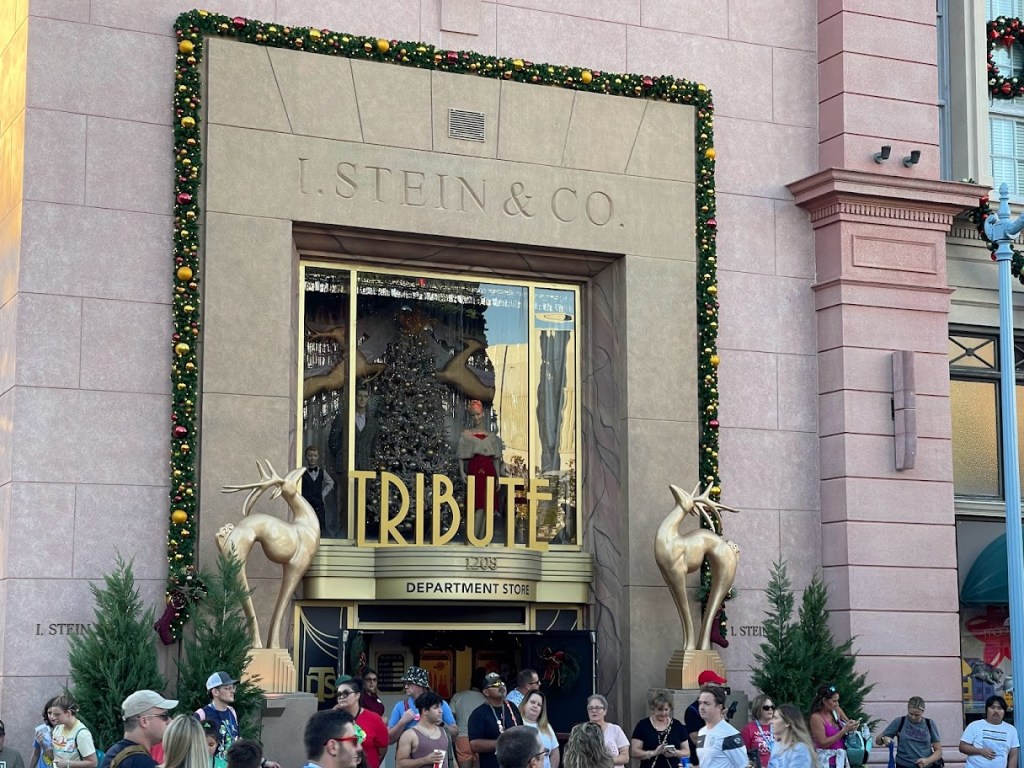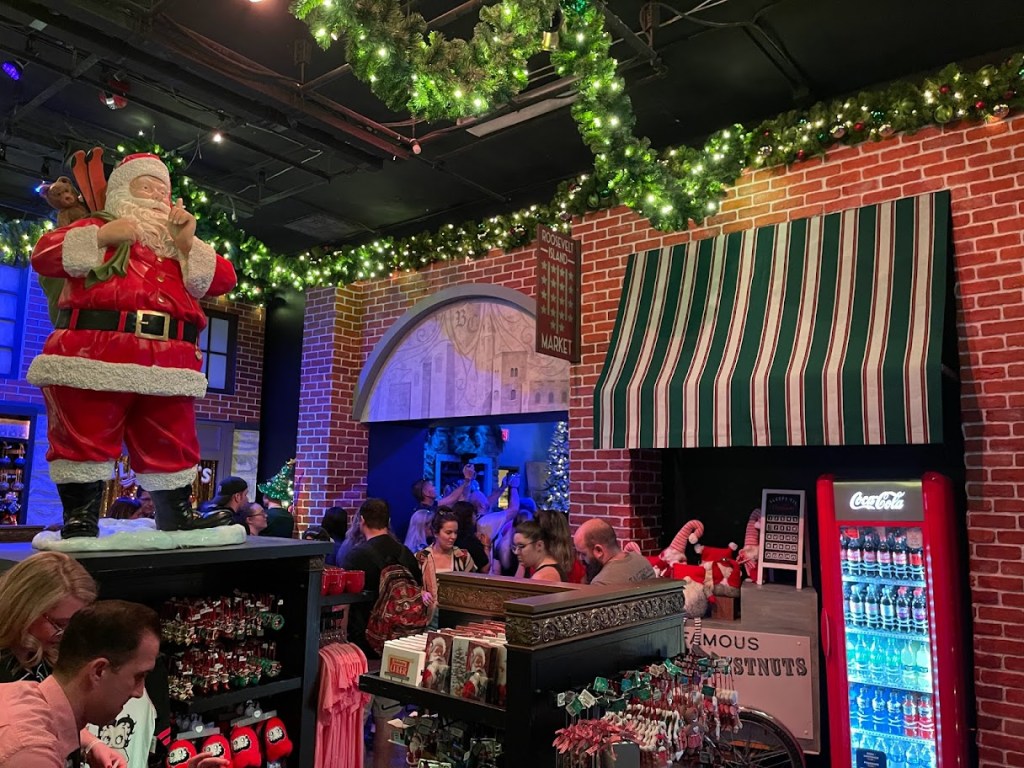 In addition to the vintage Big Apple theme in the initial room, there are areas dedicated to The Grinch, Harry Potter, and (best of all) Earl the Squirrel.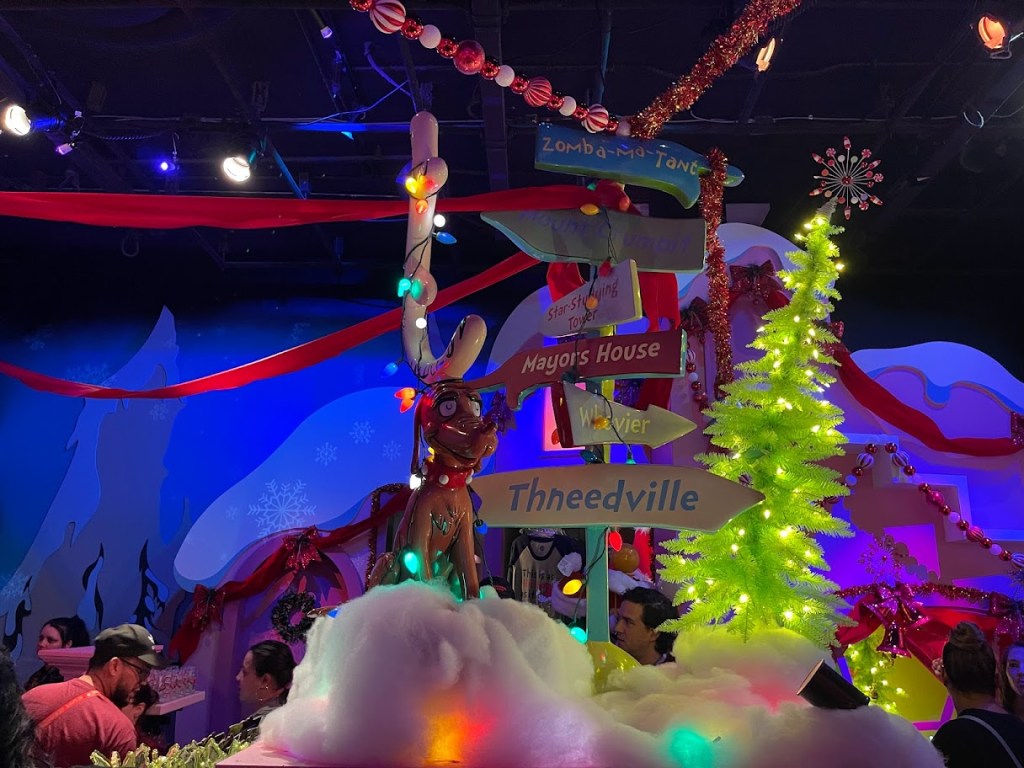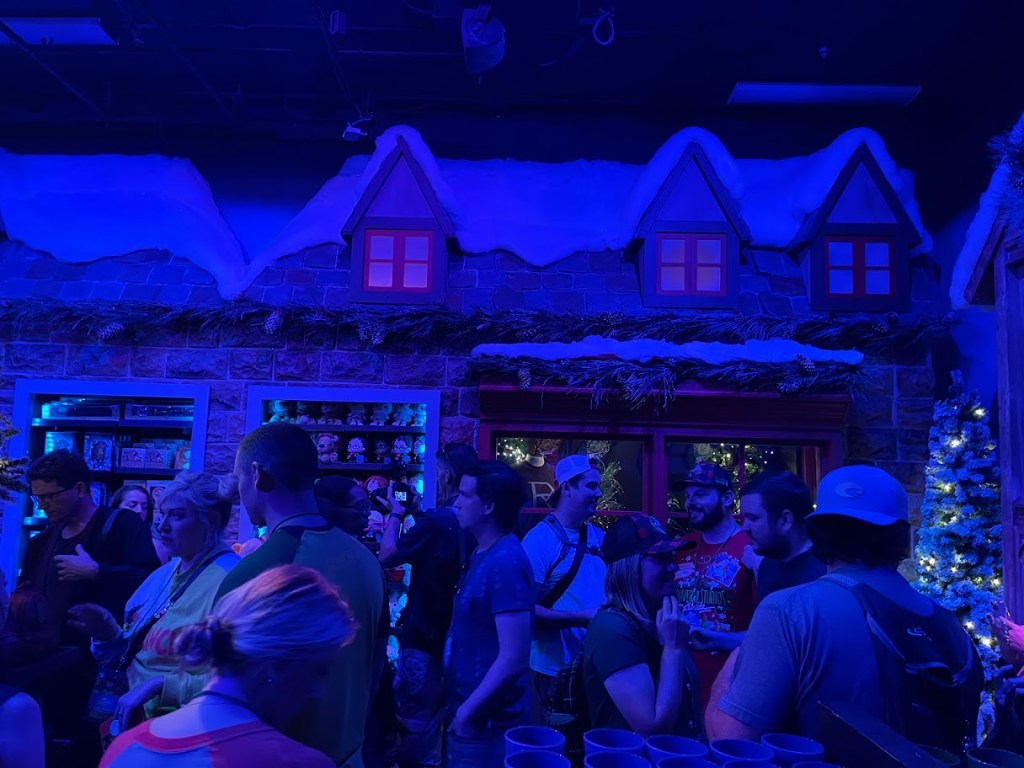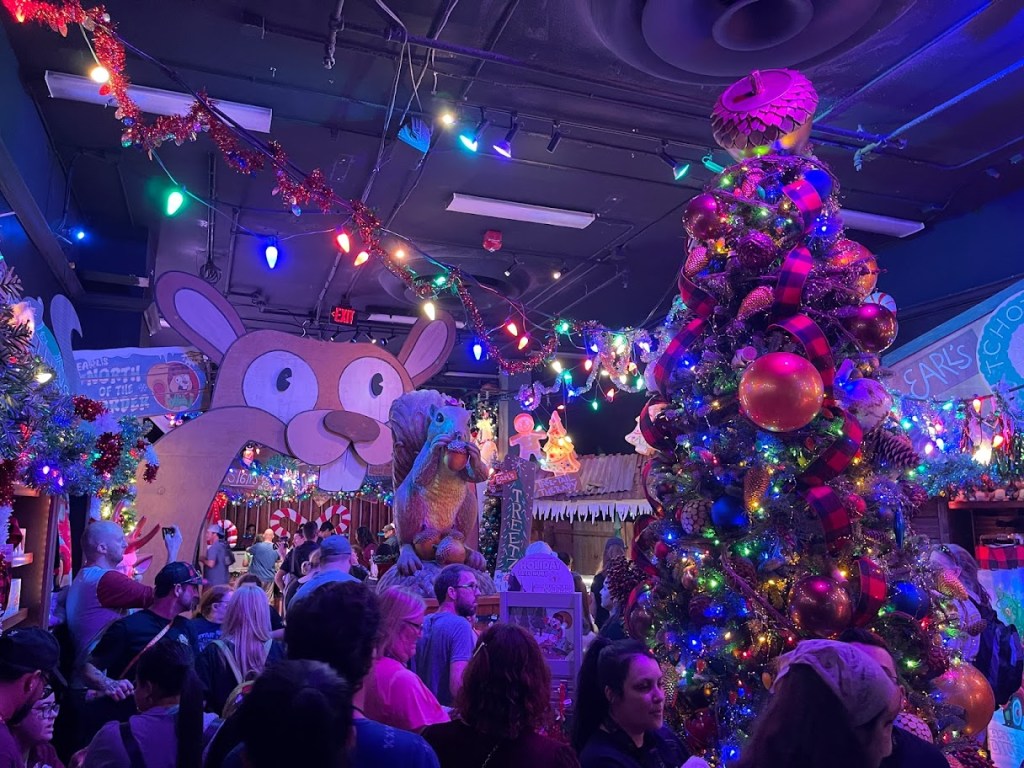 Carefully inspect the comically claptrap decor in the final sections, and you'll spot loads of Earl-adjacent Easter Eggs, including a copy of the first-ever sketch of the superstar squirrel.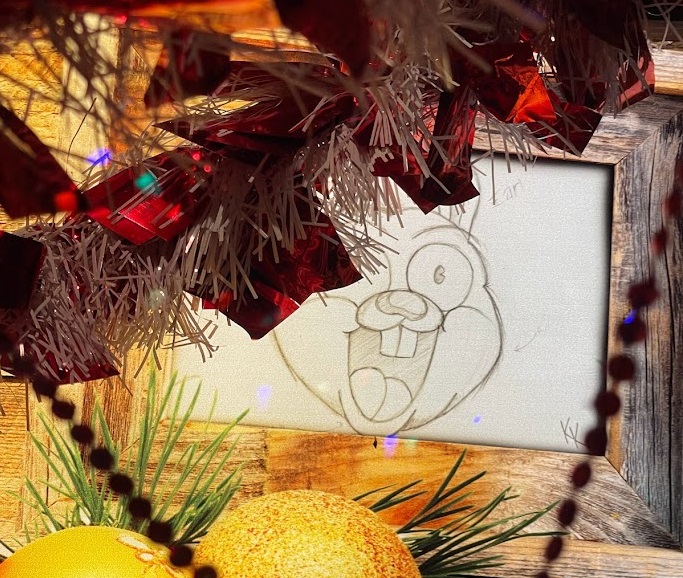 4. Stake Out a Spot for the Holiday Parade Featuring Macy's
Make certain you're out of the Tribute Store in time to claim a nearby patch of sidewalk by the time the nightly Universal Holiday Parade Featuring Macy's steps off.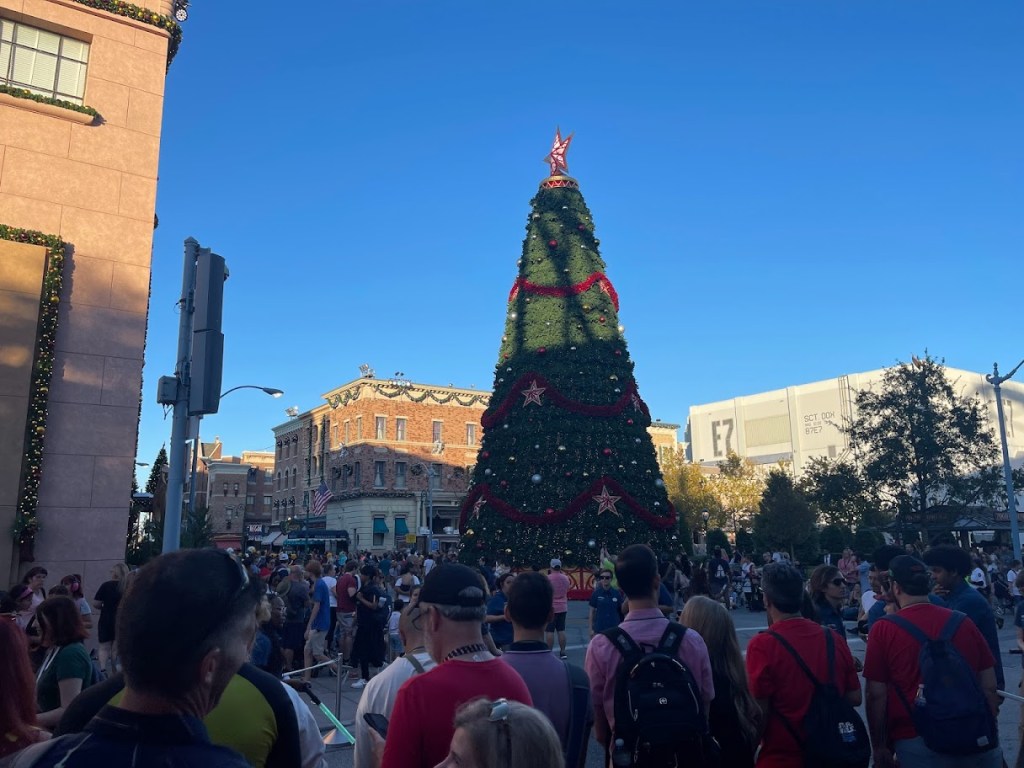 Universal's Holiday Parade takes at least 15 minutes to reach the New York area, so you don't have to arrive too early if you don't care about having a front-row view. Also, be prepared for the procession to pass slowly or pause a few times; plan on at least 25-30 minutes or more for the whole show to pass by.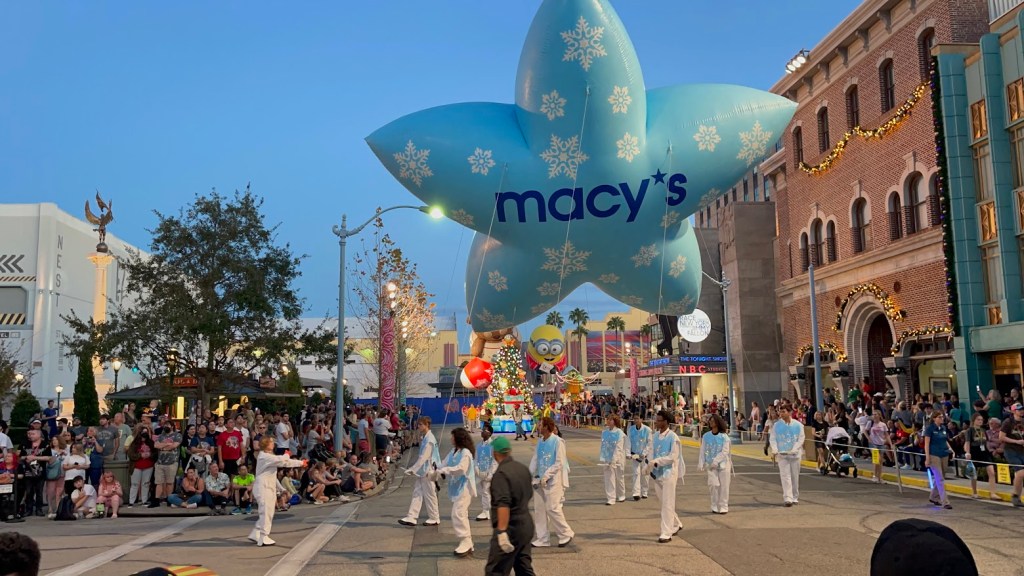 The parade hasn't been updated since its big revamp in 2017, but it's great to see the production restored to its full complement of floats and performers after being scaled back during COVID.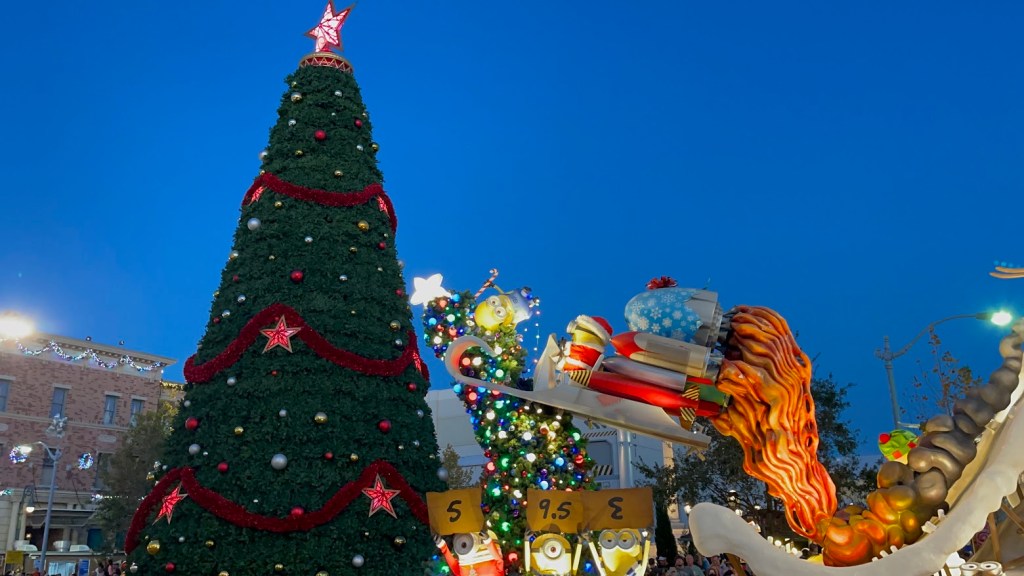 We like standing anywhere along the block where Revenge of the Mummy sits, across the street from Finnegan's and Starbucks, which gives the best view of Santa as he illuminates the big Christmas tree during the parade's climax.
You can enjoy Universal's Holiday Parade featuring Macy's with this video:
5. Enjoy The Magic of Christmas at Hogwarts Castle
If you're at Universal Studios Florida on one of the select weekend evenings that Manheim Steamroller is performing live in concert, you may want to head directly to Production Central's Music Plaza as soon as the parade passes (or even before if you're a big fan).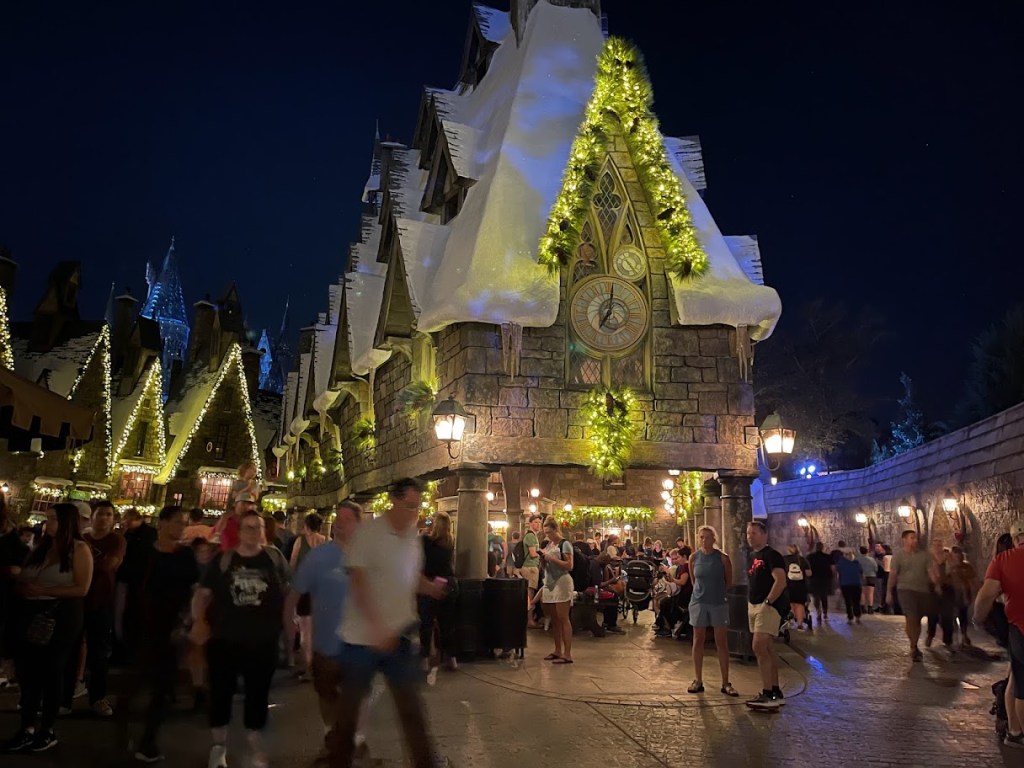 Otherwise, after the Holiday Parade you'll want to travel back to Islands of Adventure to see The Magic of Christmas projection mapping displayed on Hogwarts Castle, which is shown every 20 minutes after sunset until closing.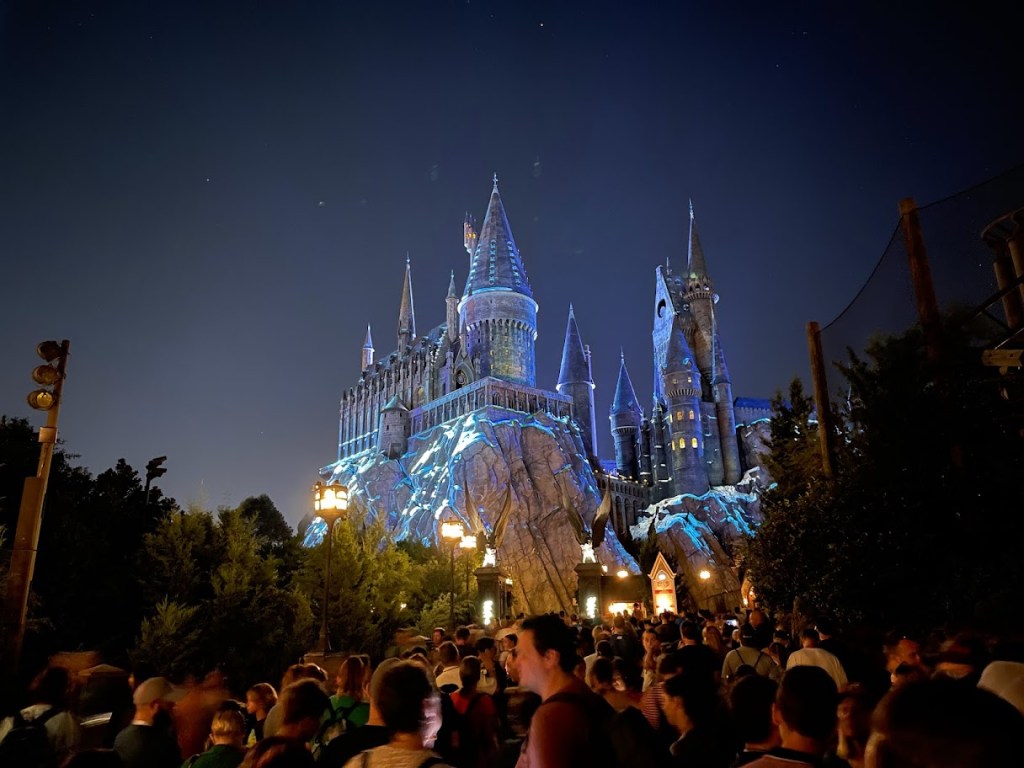 The prime viewing spot is in front of the Frog Choir stage, but you'll need to wait near Ollivanders for admission to that area, since the bridge between Hogsmeade and Jurassic Park becomes an exit-only lane. Another option is to follow signs for the Forbidden Journey ride (which usually has a short wait during the shows) and watch near the attraction's exit.
See this seasonal show from home with our complete video of The Magic of Christmas at Hogwarts Castle:
6. End Your Evening at the Green & Red Coconut Club
Finally, if you're visiting on a select Thursday through Sunday, be sure to cap your night off with a nightcap at CityWalk's new Green & Red Coconut Club, the colorful successor to Halloween's hit Dead Coconut Club.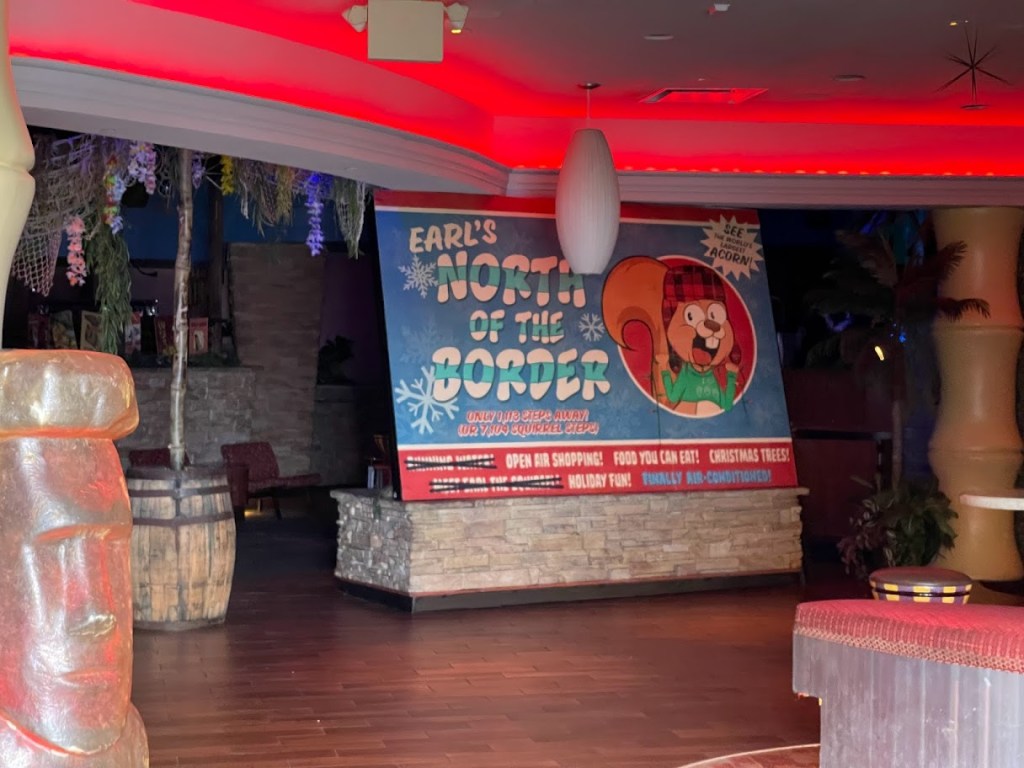 Christmas-inspired tiki drinks, kitschy mid-century modern decor (mashed up with the Universal Classic Monsters), and a vintage Santa wax-mold machine make this holiday hangout a must-see, so check Universal's app for operating hours.
Watch this video for a full tour of CityWalk's new Green & Red Coconut Club:
What's your favorite part of the Holidays at Universal Orlando 2022 celebration? Let us know in the comments below!
Source:
Six Steps for Celebrating the Holidays at Universal Orlando in 2022