Universal Orlando Resort has debuted a brand-new street show at Universal Studios Florida – "¡Vamos! – Báilalo".
The show debuts just in time for Hispanic Heritage Month and will continue beyond per Universal. The show's title translates in English roughly to "Let's Go and Dance". The high-energy Latin dance experience features a classic look and modern musical flair as a dozen dancers take to the streets for an energetic 12-minute performance and is very reminiscent of "In the Heights" with a little "West Side Story" style.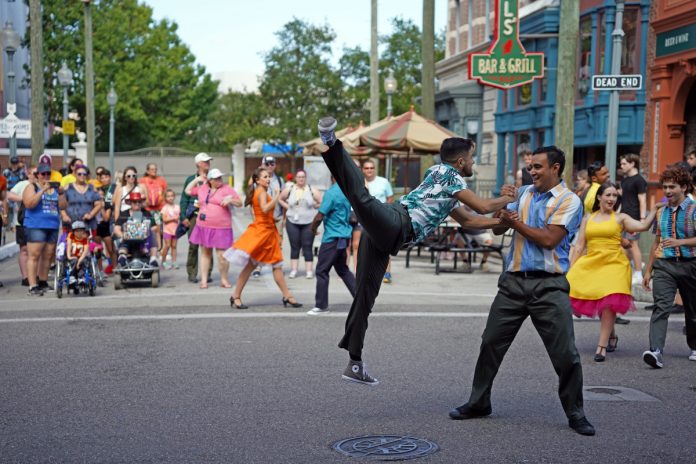 The show features a mix of choreographed numbers and audience participation. Some of the artists featured during the performance include Jennifer Lopez, Enrique Iglesias, and Marc Anthony.
Afterward, guests can take photos and participate in meet-and-greets with the performers.
Guests can enjoy the show daily at 9 a.m., 10 a.m., 11 a.m., 12 p.m., 1:30 p.m., and 2:30 p.m.