After years of speculation and rumors, Universal Parks & Resorts has officially announced that they are expanding the Universal Orlando Resort with Universal's Epic Universe.
The new location will feature a theme park, an entertainment center, hotels, shops, restaurants and more.
"Our new park represents the single-largest investment Comcast NBCUniversal has made in its theme park business and in Florida overall," said Brian L. Roberts, Chairman and Chief Executive Officer of Comcast Corporation. "It reflects the tremendous excitement we have for the future of our theme park business and for our entire company's future in Florida."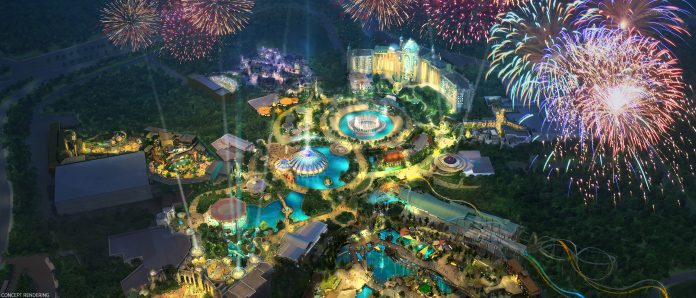 The announcement was made at the Orange County Convention Center, which is located close to the new expansion land. Comcast and Universal executives were on hand to make the "epic" announcement in front of select members of the media and invited guests.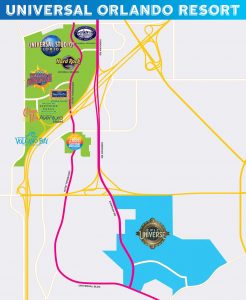 With close to 570 acres of empty land, Universal's Epic Universe expansion is roughly the same size of their current Resort property. Since acquiring the property, which is located just south of the original Universal Orlando resort, many have speculated that Universal was looking to expand their resort. Coincidentally, most of the land was originally owned by Universal in the '90s during their original expansion to the Resort – which included the construction of CityWalk and Islands of Adventure. The land was eventually sold off in the early 2000s by then-owner, Vivendi, after the resort experienced financial issues.
While specifics of what the theme park will include weren't shared, it is expected to feature Super Nintendo World and DreamWorks properties.
Universal Orlando currently employees 25,000 people and will hire an additional 14,000 team members as part of Epic Universe, including professional, technical, culinary, and other specialized positions. The company currently contributes more than $302 million in annual state and local taxes – a number that will nearly double when the new theme park opens.
"The investment Universal is making in our community and the benefit all of us will see is substantial," said Mayor Demings. "This will benefit nearly every segment of our economy – from tourism to high-tech."
Mayor Demings also spotlighted Universal's role in the Kirkman Road extension. This is a 50/50 public-private partnership in which Universal is investing $160 million to extend Kirkman into the area where the new park will be located.
"The Kirkman extension will improve transportation through a busy and growing portion of our county and open up the entire area for additional development – including an important expansion of our Convention Center," he said.
Stay tuned to Epic Universal Blog for all the latest on Universal's huge expansion!